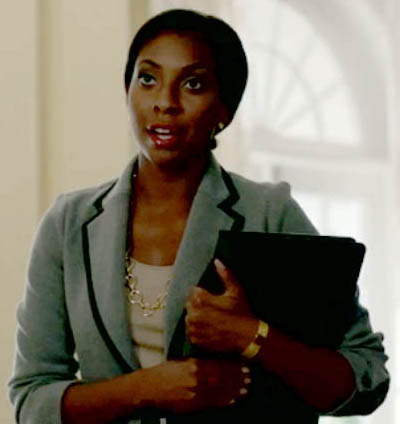 unnamed aide


Religion: not determined yet

Name: unnamed aide

Classification:

supporting character
Publisher(s):

First Appearance: Hostages - Season 1, Episode 3 (7 Oct. 2013): "Power of Persuasion"
Creators: Rick Eid, Jeffrey Nachmanoff, Henry Bronchtein
Number of Appearances: 1
Occupation: aide
Worked for: Paul Kincaid
Location: Washington, D.C., USA
Race: black
Gender: female
Note: advised U.S. President to switch to change doctors
In the opening moments of Hostages, an unnamed aide was with the U.S. President in a meeting in the White House. After the meeting concluded, most of the people left, except President Paul Kincaid and Chief of Staff Quentin Creasy. The unnamed aide suggested that the President switch to a different doctor, after there was some controversy about Dr. Ellen Sanders and the public hospital she works with. Dr. Sanders "discovered" that somebody had administered a blood thinner to the President just before his scheduled surgery. If he had gone through with the surgery, he would have died. The aide felt that this made use of Dr. Sanders and her hospital unsafe, and urged the President to have his surgery at the naval hospital.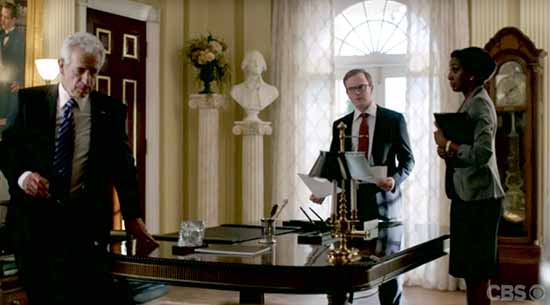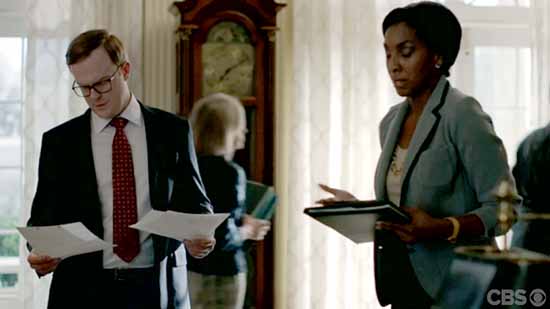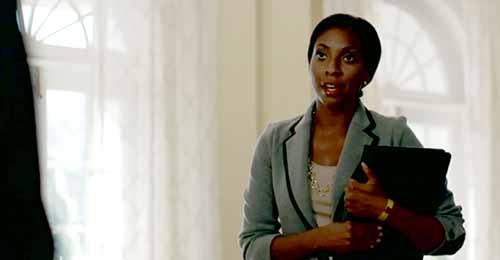 This character is in the following story which has been indexed by this website:

Hostages - Season 1, Episode 3 (7 Oct. 2013): "Power of Persuasion"

Suggested links for further research about this character:
- http://www.imdb.com/title/tt3126524/