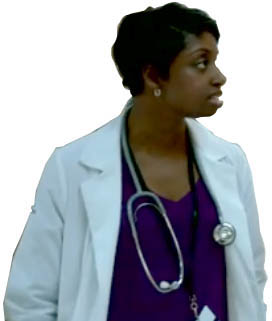 unnamed doctor


Religion: not determined yet

Name: unnamed doctor

Classification:

supporting character
Publisher(s):

First Appearance: Hostages - Season 1, Episode 1 (23 Sep. 2013): "Pilot"
Creators: Omri Givon, Alon Aranya, Jeffrey Nachmanoff, Montego Glover (actress)
Number of Appearances: 1
Ally: Dr. Ellen Sanders
Occupation: doctor
Worked for: Maryland College Hospital
Location: Washington, D.C., USA
Race: black
Gender: female
A black woman whose name was not revealed was seen talking to Dr. Ellen Sanders within Dr. Sanders' place of work (Maryland College Hospital) i an early scene in the first episode of the TV series "Hostages." Based on her attire the woman must be either a doctor or nurse who works at the hospital. Based on her conversation, she seems to be a doctor - a colleague and friend of Dr. Sanders.
Dr. Sanders tells her co-worker that her department chief thought that she (Sanders) was chosen as U.S. President Paul Kincaid's surgeon for an upcoming procedure only because she is a woman. Dr. Sanders' friend humorously dismissed Dr. Sanders' department chief's qualifications for saying much of anything, joking: "Your department chief has sewn more sponges into his patients than stitches. He's a bureaucrat. You are a rock star."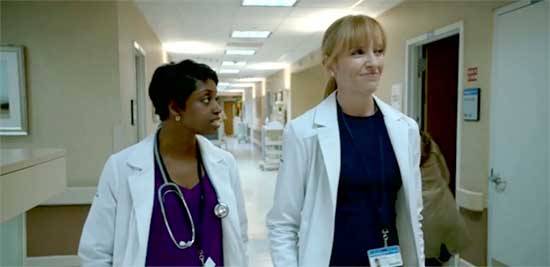 This character is in the following story which has been indexed by this website:

Hostages - Season 1, Episode 1 (23 Sep. 2013): "Pilot"