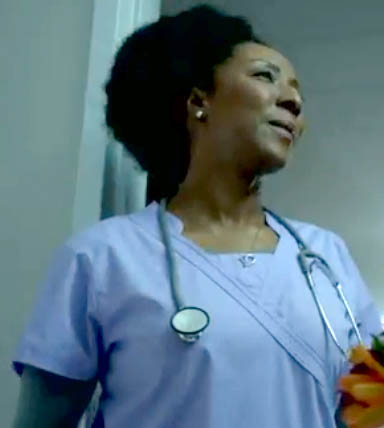 Nurse Delores


Religion: not determined yet

Name: Nurse Delores

Other Names: Delores

Classification:

supporting character
Publisher(s):

First Appearance: Hostages - Season 1, Episode 1 (23 Sep. 2013): "Pilot"
Creators: Omri Givon, Alon Aranya, Jeffrey Nachmanoff, Harriett D. Foy (actress)
Number of Appearances: 1
Occupation: nurse
Worked for: Beth Zion Hospital
Location: Washington, D.C., USA
Race: black
Gender: female
Note: cared for hostage taker Duncan Carlisle's wife Nina
Nurse Delores appears approximately 7 minutes after the beginning of episode 1 (the pilot episode) of the TV series "Hostages." FBI Agent Duncan Carlisle is seen walking in a hospital hallway. He goes to the room where his wife is hospitalized. A black woman wearing blue scrubs emerges from the room. Carlisle says to her: "Hey, Delores. How is she doing?"
The nurse (Delores) begins an update about Nina Carlisle's status, explaining that, as always, Nina is a little weak right after her chemotherapy treatment.
Nurse Delores is clearly a woman who has been assisting in the care of Nina Carlisle for quite some time. It is clear that Duncan Carlisle knows Delores and trusts her.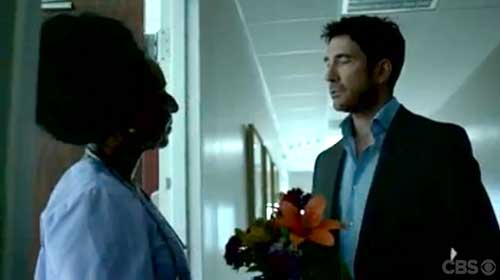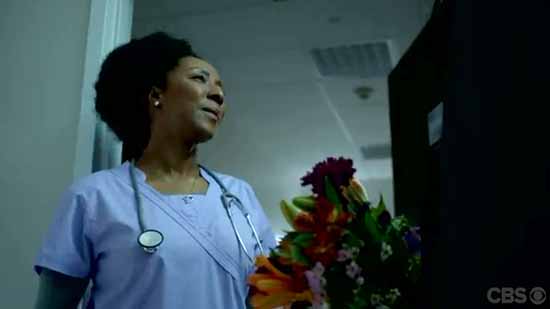 This character is in the following story which has been indexed by this website:

Hostages - Season 1, Episode 1 (23 Sep. 2013): "Pilot"

Suggested links for further research about this character:
- http://www.imdb.com/title/tt2925842/fullcredits