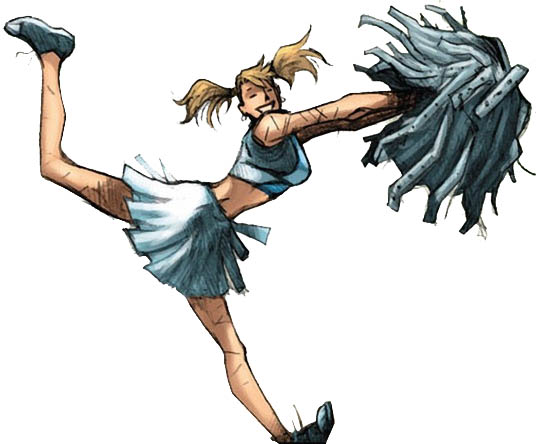 The Religious Affiliation of


X-666


Religion: demon

Name: X-666
Classification:

villain
Publisher(s):

First Appearance: Venom (vol. 2) #13 (Apr. 2012): "Circle of Four: Part One"
Creators: Rick Remender, Tony Moore
Super? (Has Super Powers/Special Abilities/Technology): Yes
Number of Appearances: 3
Teams/Affiliations: The Antitheses
Enemy of: X-23
Occupation: cheerleader, warrior
Worked for: Blackheart
Location: Las Vegas, Clark County, Nevada, USA
Race: white
Gender: female
Note: demon created by Blackheart as antithesis of X-23
"X-666" is a demon which was created apparently out of nothing by the powerful demon Blackheart. X-666 was one of four villains (known collectively as "Antitheses"), all of whom were created by Blackheart to be the opposite of the dark heroes he was facing: Venom (Flash Thompson), Red Hulk, X-23, and Ghost Rider (Alejandra Blaze). The cheerful-appearing X-666 was created to be the opposite of dour X-23.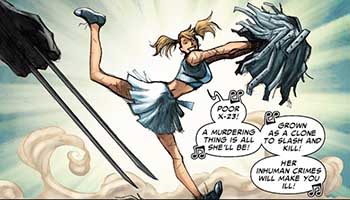 Suggested links for further research about this character and the character's religious affiliation:
- http://marvel.wikia.com/X-666_(Earth-616)
- http://www.comicvine.com/x-666/4005-82399/
- http://marvel.wikia.com/Venom_Vol_2_13
- https://www.comics.org/issue/911641/