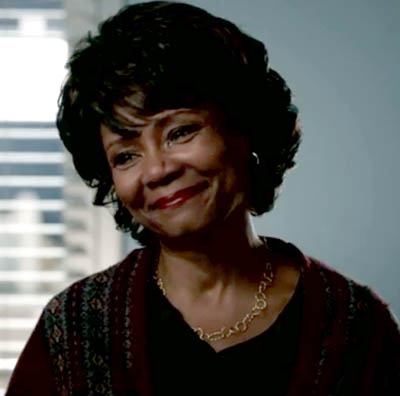 Beth Nix


Religion: not determined yet

Name: Beth Nix

Classification:

supporting character
Publisher(s):

First Appearance: Hostages - Season 1, Episode 4 (14 Oct. 2013): "2:45 PM"
Creators: Aron Eli Coleite, Russell Lee Fine, Tonya Pinkins (actress)
Number of Appearances: 1
Family/Relative: Angela Nix (daughter)
Location: Washington, D.C., USA
Race: black
Gender: female
Note: mother of Dr. Sanders' supposedly dead co-worker Angela
Beth Nix was the mother of nurse Angela Nix.
Dr. Elizabeth Sanders worked with a nurse named Angela Nix. They were close friends, but Duncan Carlisle pressured Dr. Sanders to implicate Angela in the "accidental" administration of blood thinner to the U.S. President just before scheduled surgery. This mistake would have been fatal had Dr. Sanders not caught it and called off the surgery. To remove suspicion from Dr. Sanders, Duncan's mercenary operative Archer Petit got rid of Angela and left a suicide note in her apartment claiming responsibility. No body was found, however, so it was possible that Duncan and his crew simply hid Angela away somewhere without killing her.
Believing her daughter was dead, Beth Nix visited the hospital where she had worked to give Dr. Sanders some items she thinks Angela would have wanted her to have. She talked at length to Dr. Sanders, saying that she had an argument with he daughter not long before the supposed suicide, and the thinks it is her fault that her daughter is gone. Dr. Sanders assured Beth that her daughter loved her very much, and her disappearance had nothing to do with that.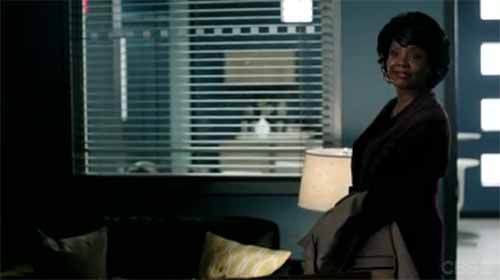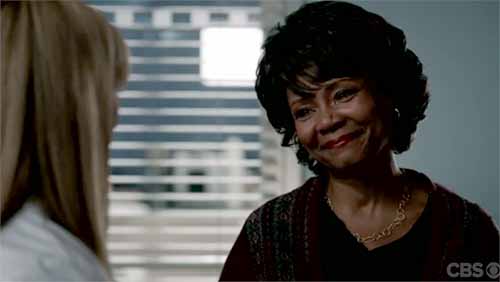 This character is in the following story which has been indexed by this website:

Hostages - Season 1, Episode 4 (14 Oct. 2013): "2:45 PM"

Suggested links for further research about this character:
- http://www.imdb.com/title/tt3124508/fullcredits