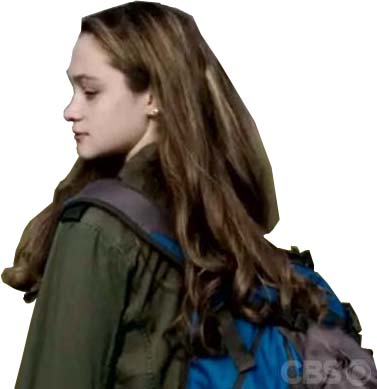 unnamed student


Religion: not determined yet

Name: unnamed student

Other Names: Student

Classification:

supporting character
Publisher(s):

First Appearance: Hostages - Season 1, Episode 4 (14 Oct. 2013): "2:45 PM"
Creators: Aron Eli Coleite, Russell Lee Fine, Sarah Sugrue (actress)
Number of Appearances: 1
Occupation: high school student
Studied at: Whelan High School
Location: Washington, D.C., USA
Race: white
Gender: female
Note: Morgan/Jake planted their GPS chips on her as decoy
In episode 4 of the TV series "Hostages, actress Sarah Sugrue plays a high student who attends the same school as Jake and Morgan Sanders. The Sanders siblings are being closely monitored by mercenary operatives working under Duncan Carlisle, who is attempting to assassinate the U.S. President by pressuring the Sanders' mother (Dr. Ellen Sanders) to kill him during an upcoming operation. The Sanders family hatches a plan to escape, but doing so isn't easy. Carlisle's crew has put GPS locator chips in their backs.
During the school day, Jake and Morgan sneak away and remove the chips using a scalpel. They engineer an evacuation of the school (Jake has a fellow student call in a bomb threat.) The Sanders siblings slip away in the crowd. The mercenary monitoring them things they are still at the school because she keeps pinging their chip and seeing the chip is on campus. But Duncan calls the mercenary (Sandrine) and tells her to get visual confirmation. She uses her locator device to track down the exact location of the chip. She walks up to a pair of walking students from behind them, thinking they are Jake and Morgan. But it is two other students (including the aforementioned female student). Sandrine finds the now-removed GPS locator chips from the backpack of one of the students. She realizes that Morgan and Jake must have removed their chips and put them into the backpack of another student, and thus made their escape undetected.
The two students who Sandrine tracks down with the chip do not have any lines. One is a white female. The other is an Asian male.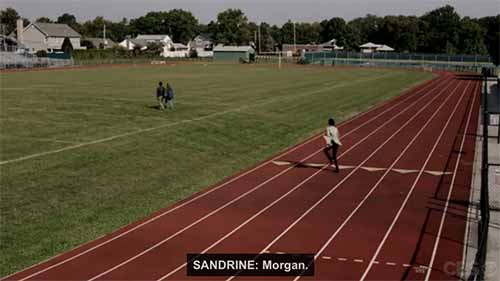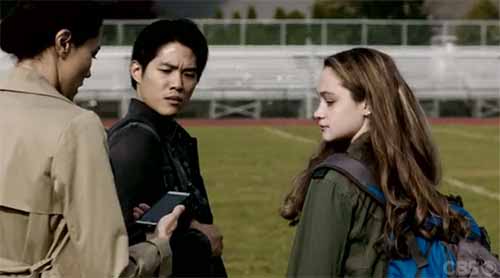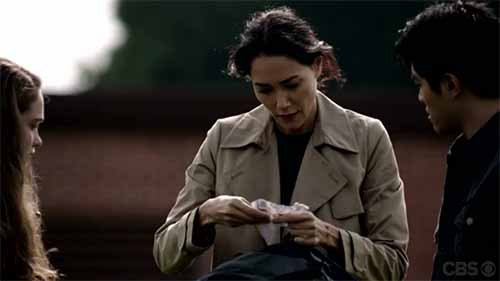 This character is in the following story which has been indexed by this website:

Hostages - Season 1, Episode 4 (14 Oct. 2013): "2:45 PM"
(cameo)

Suggested links for further research about this character:
- http://www.imdb.com/title/tt3124508/fullcredits