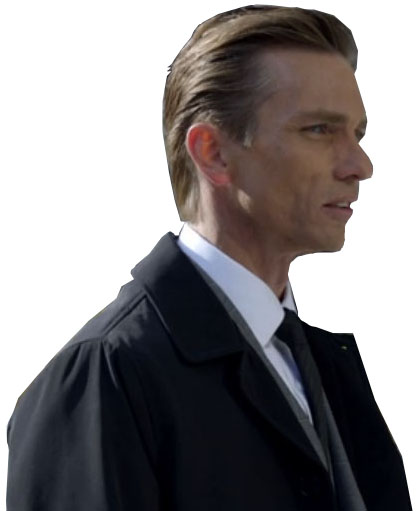 Grey


Religion: not determined yet

Name: Grey

Classification:

villain
Publisher(s):

First Appearance: The Blacklist - Season 1, Episode 1 (23 Sep. 2013): "Pilot"
Creators: Jon Bokenkamp, Brandon Margolis, Brandon Sonnier, Joe Carnahan, Charles Baker (actor)
Number of Appearances: 1
Occupation: aide
Worked for: Red
Location: Washington, D.C., USA
Race: white
Gender: male
Grey is a loyal aide to Raymond "Red" Reddington, who was one of the world's most notorious and elusive criminals until (for his own reasons) he turned himself into the FBI's Washington, D.C. headquarters.
Grey is seen in the first few seconds of the first episode of the TV series "Blacklist." The episode opens with Red himself sitting on a bench looking at the FBI headquarters building. Grey, a serious-looking man in a nondescript, serious-looking dark suit, walks up and stands next to Red. Grey puts a leather briefcase down on the bench, which Red takes.
Grey says simply: "It must be good to be home again, sir."
Red says simply: "Yeah, well, we'll see about that."
Red then chuckles lightly and stands up, taking the briefcase with him. Red walks directly into the FBI building and turns himself in, starting a new phase in his life.
Later in the episode, Reddington has been taken to Walter Reed Medical Center after agent Elizabeth Keen stabbed him. He escapes from his hospital room by climbing down a rope from a window many stories above the ground. Keen sees Grey in an elevator, dressed in fatigues, as if he is a soldier who belongs in the hospital. Grey snuck into the hospital past FBI agents and provided the rope to Reddington so he could escape.
Grey is not seen again, but is probably still out there, ready to do Red's bidding whenever called upon.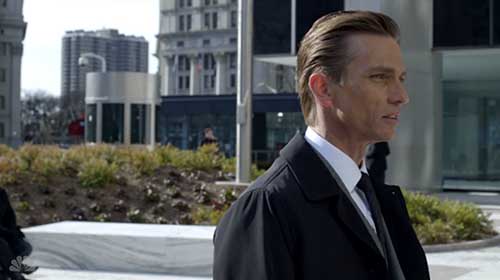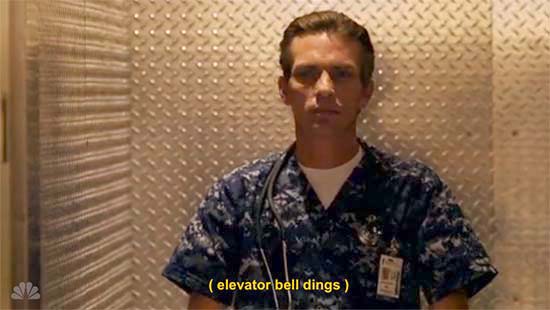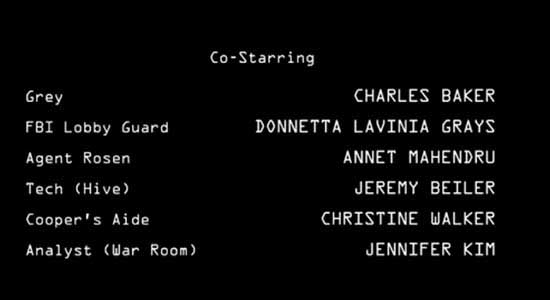 This character is in the following story which has been indexed by this website:

The Blacklist - Season 1, Episode 1 (23 Sep. 2013): "Pilot"
(cameo)

Suggested links for further research about this character:
- http://www.imdb.com/title/tt2920128/