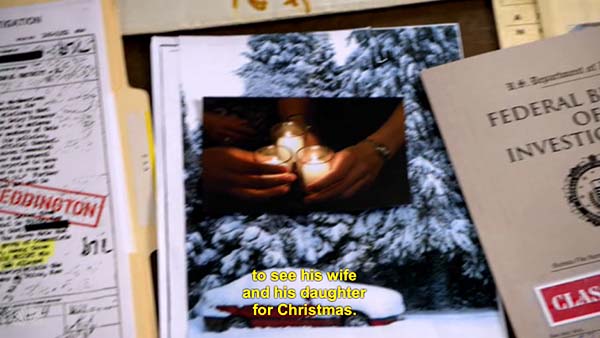 ? Reddington


Religion: not determined yet

Name: ? Reddington

Classification:

supporting character
Publisher(s):

First Appearance: The Blacklist - Season 1, Episode 1 (23 Sep. 2013): "Pilot"
Creators: Jon Bokenkamp, Brandon Margolis, Brandon Sonnier, Joe Carnahan
Number of Appearances: 1
Family/Relatives: Red (father), Mrs. Reddington (mother)
Birth Place: USA
Gender: female
Note: Red Reddington's daughter
After Raymond Reddington turned himself in to the FBI in Washington, D.C., a task force as assembled to work with him and figure out what to do with him. Agent Donald Ressler was in charge of the task force. He briefed other agents about Reddington. Ressler told them: Donald Ressler: "Raymond 'Red' Reddington attended the Naval Academy. Top of his class. Graduated by the time he was 24. He was being groomed for admiral. Then, in 1990, Reddington's coming home to see his wife and daughter for Christmas. He never arrives. This highly respected officer up and disappears from the face of the Earth..."
This character is in the following story which has been indexed by this website:

The Blacklist - Season 1, Episode 1 (23 Sep. 2013): "Pilot"
(mentioned)