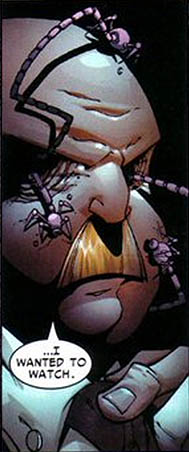 The Religious Affiliation of


Bob


Religion: alien

Name: Bob
Classification:

supporting character
Publisher(s):

First Appearance: Venom (vol. 1) #6 (Nov. 2003): "Run: Part One"
Creators: Daniel Way, Paco Medina, Juan Vlasco
Number of Appearances: 8
Occupation: CEO
Worked for: Ararat Corporation
Birth Place: USA
Gender: male
Bob was the C.E.O of Ararat Corporation.
While it originally seemed that Bob was a human being, Bob's nature was eventually revealed, strongly suggesting that "Bob" was actually the same species or type of being as "The Suit" (another being Venom encountered): a colony of spider-like nanotech aliens.
Bob's precise status, however, may not have been made entirely clear.
Bob used underlings Frank and Vickie to do his bidding.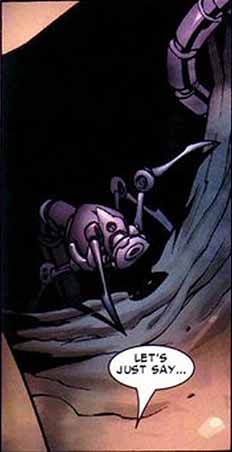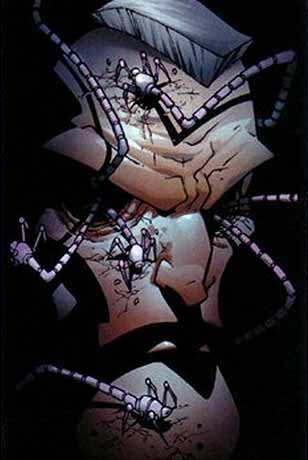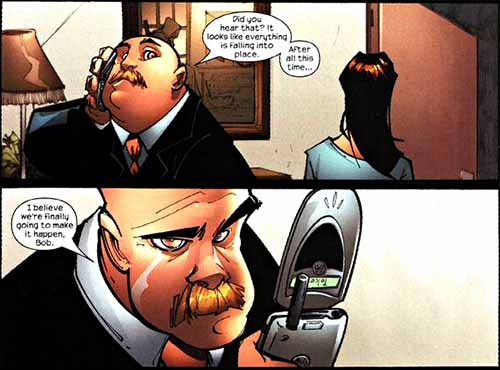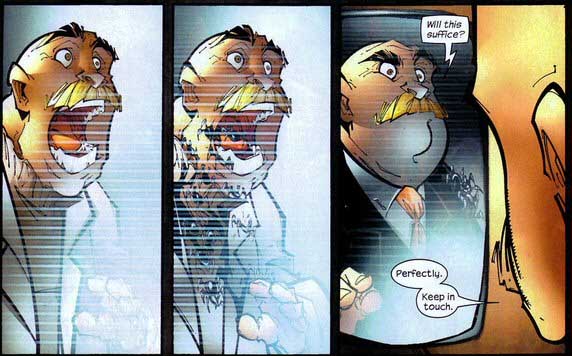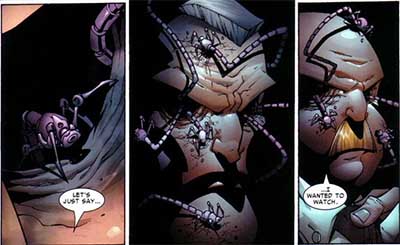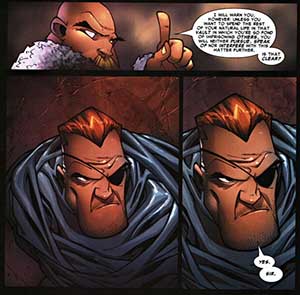 Suggested links for further research about this character and the character's religious affiliation:
- http://www.marvunapp.com/master/bmboo.htm
- http://en.wikipedia.org/wiki/She-Venom
- http://4thletter.net/2009/07/we-care-a-lot-part-15-way-too-hard-to-comprehend/