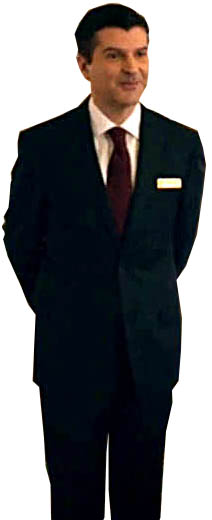 Eric


Religion: not determined yet

Name: Eric

Other Names: Bell Boy

Classification:

supporting character
Publisher(s):

First Appearance: The Blacklist - Season 1, Episode 1 (23 Sep. 2013): "Pilot"
Creators: Jon Bokenkamp, Brandon Margolis, Brandon Sonnier, Joe Carnahan, Alexander Blaise (actor)
Number of Appearances: 1
Ally: Red
Occupation: bellhop
Location: Washington, D.C., USA
Race: white
Gender: male
Eric is a bell boy who works at a ritzy Washington, D.C. hotel favored by Raymond "Red" Reddington. Eric knows Reddington as "Mr. Homan."
Reddington told the FBI he needed to appear to be free from FBI custody so that he could make contact with the "Innkeeper" (in order to help them find terrorist Ranko Zamani.
When Reddington was checking into the hotel, Eric the bell boy told him: "Mr. Homan, it's awfully nice to have you back. There's complimentary Champagne. As usual, the bed's made up with blankets instead of a comforter. Will there be anything else?"
Reddington, patting the bell boy on the shoulder in a friendly way, said: "No, thank you, Eric."
Turning to Agent Donald Ressler, Reddington told the agent: "Tip the gentleman, will you?"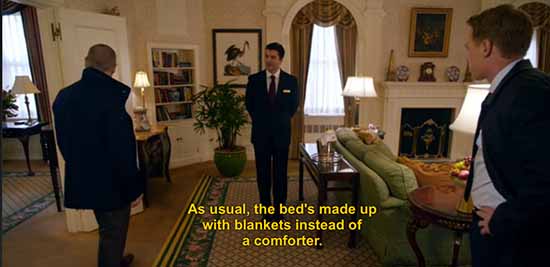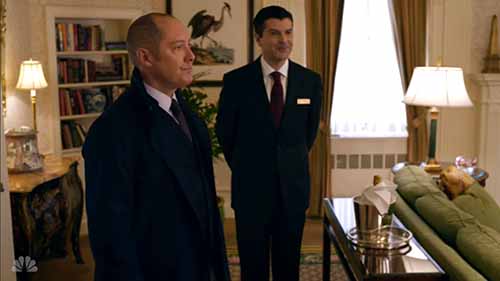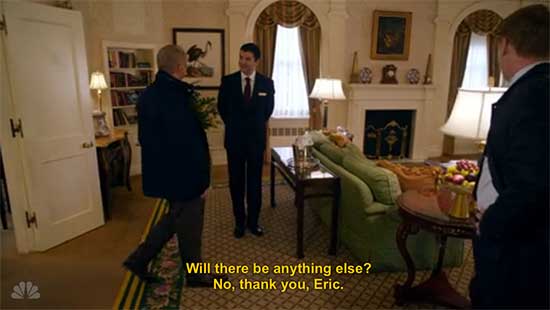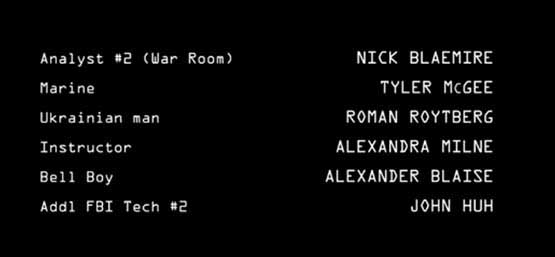 This character is in the following story which has been indexed by this website:

The Blacklist - Season 1, Episode 1 (23 Sep. 2013): "Pilot"
(cameo)

Suggested links for further research about this character:
- http://www.imdb.com/title/tt2920128/fullcredits