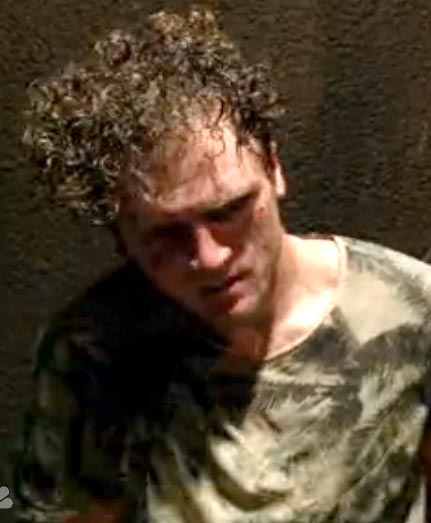 The Innkeeper


Religion: not determined yet

Name: The Innkeeper

Classification:

villain
Publisher(s):

First Appearance: The Blacklist - Season 1, Episode 1 (23 Sep. 2013): "Pilot"
Creators: Jon Bokenkamp, Brandon Margolis, Brandon Sonnier, Joe Carnahan, Dean Neistat (actor)
Number of Appearances: 1
Allies: Red, The Chemist
Location: Washington, D.C., USA
Race: white
Gender: male
Note: knew the location of the Chemist
Raymond "Red" Reddington knew that the man known as "the Innkeeper" would know the location of "the Chemist," who (in turn) would know the location of terrorist Ranko Zamani. Reddington made contact with the Innkeeper, and then FBI agents apprehended him. The FBI agents quickly extracted information from the Innkeeper which led them to the Chemist.
Red told the FBI: "I have an acquaintance. The call him The Innkeeper, runs a series of safe houses. Lean on him. He'll know where to find the Chemist. You find the Chemist, you'll find Zamani."
Agent Elizabeth Keen asked: "Where is this Innkeeper?"
Red said: "If I tell you, you have to give me something in return. No more restraints, no more cages. If you want to capture Zamani, he has to believe I'm moving freely, in touch with old friends, staying in one of my favorite hotels..."
FBI Assistant Director Harold Cooper said: "You think we're going to put you up at the Sheraton?"
Red chuckled, and said: "Save your Starwood points, Harold. The Sheraton's not my scene."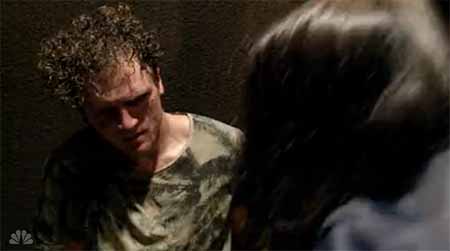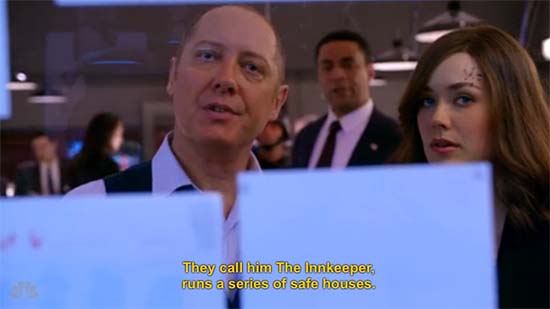 This character is in the following story which has been indexed by this website:

The Blacklist - Season 1, Episode 1 (23 Sep. 2013): "Pilot"
(cameo)

Suggested links for further research about this character:
- http://www.imdb.com/title/tt2920128/fullcredits