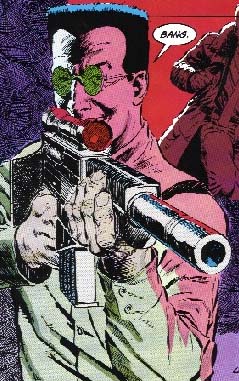 Quill


Edward Quinlan

Religion: not determined yet

Name: Quill

Alter Ego: Edward Quinlan

Other Names: Elliot Quill; Eric Quinn; Mr. Harras

Classification:

villain
Publisher(s):

New Universe
First Appearance: Justice (vol. 2) #25 (Nov. 1988): "Changes"
Creators: Peter David, Lee Weeks, Mike Gustovich
Super? (Has Super Powers/Special Abilities/Technology): Yes
Number of Appearances: 4
Enemy of: Justice, Angie Tensen, Creeping Crud, Beth Ann Hufnagel
Worked for: Forsaken, Judge Mental
Birth Place: USA
Race: white
Gender: male
Before Justice (Tensen) even knew who the "Forsaken" were, they hired assassin Quill to kill him. In pursuance of that goal, Quill kidnapped Justice's daughter Angie Tensen. Quill died when Angie's paranormal power (to reanimate the dead) emerged.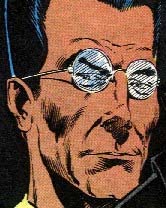 Suggested links for further research about this character:
- http://www.marvunapp.com/Appendix/quillnuj.htm
- http://www.comicvine.com/quill/4005-18468/
- http://marvel.wikia.com/Edward_Quinlan_(Earth-148611)
- http://www.marvunapp.com/master/qufqz.htm
- https://www.comics.org/issue/69384/
- http://marvel.wikia.com/Justice_Vol_2_25
- http://www.oocities.org/tensen2099/Justice_Files/justice_25.html