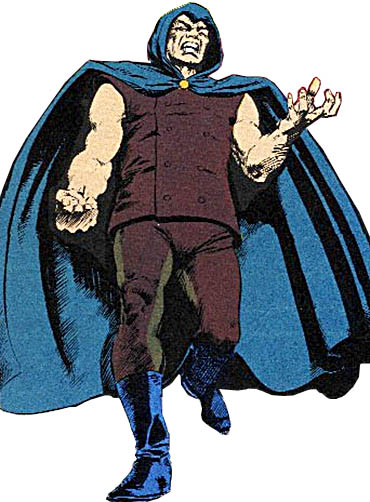 Judge Mental


Religion: not determined yet

Name: Judge Mental

Other Names: Judge

Classification:

villain
Publisher(s):

New Universe
First Appearance: Justice (vol. 2) #25 (Nov. 1988): "Changes"
First Appearance (Additional Details): (as mental projection) Justice (vol. 2) #25 (Nov. 1988): "Changes"; (full) Justice (vol. 2) #31 (May 1989): "Under the Boardwalk"
Creators: Peter David, Lee Weeks, Mike Gustovich
Super? (Has Super Powers/Special Abilities/Technology): Yes
Number of Appearances: 3
Teams/Affiliations: Forsaken (leader)
Enemy of: Justice, Playback, National Security Council
Occupation: judge
Location: Coney Island, Brooklyn, New York City, New York, USA
Gender: male
The paranormal villain known as "Judge Mental" was the leader of the Forsaken. He hired the assassin known as "Quill" to kill Justice (Tensen).
Obviously this villain's name "Judge Mental" is a play on words, a homophone for "judgmental." Judge Mental styled himself after judges, wearing a judge's robe. He was a self-appointed defender of paranormals. Clearly Judge Mental felt entitled to judge people. He judged Justice as somebody who should be killed. It is not known whether Judge Mental was actually a "professional" judge (i.e., a sitting judge in the American legal system).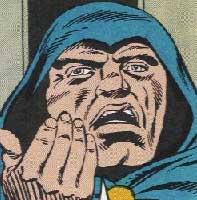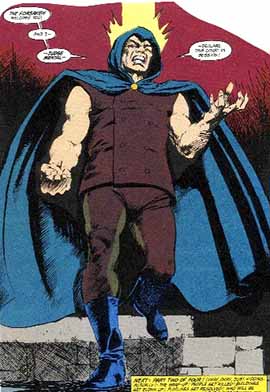 Suggested links for further research about this character:
- http://www.marvunapp.com/Appendix/judgmenu.htm
- http://www.comicvine.com/judge-mental/4005-18451/
- http://marvel.wikia.com/Judge_Mental_(Earth-148611)
- http://www.marvunapp.com/master/joojz.htm
- http://www.marvunapp.com/master/for.htm
- https://www.comics.org/issue/69384/
- http://marvel.wikia.com/Justice_Vol_2_25
- https://www.comics.org/issue/69390/