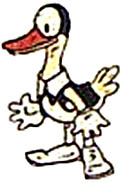 The Religious Affiliation of


Dickie Duck


Religion: anthropomorphic animal

Name: Dickie Duck
Classification:

lead character
Publisher(s):

First Appearance: New Comics #1 (Dec. 1935): "Howdy Do Soaks!"
Creators: Matt Curzon
Number of Appearances: 3
Ally: Farmer Gray
Birth Place: USA
Species: duck
Gender: male
Dickie Duck was featured in a short gag strip which appeared in New Comics #1 (the first issue in the series that would become DC Comics' long-running Adventure Comics series).
Dickie Duck was not the most sensitive talking duck. Much of what he said was offensive to fat people.
Oddly enough, Dickie Duck interacted with humans, not other animals. Dickie Duck was a talking duck who casually interacted with humans, which is somewhat different from standard anthropomorphic animal fare.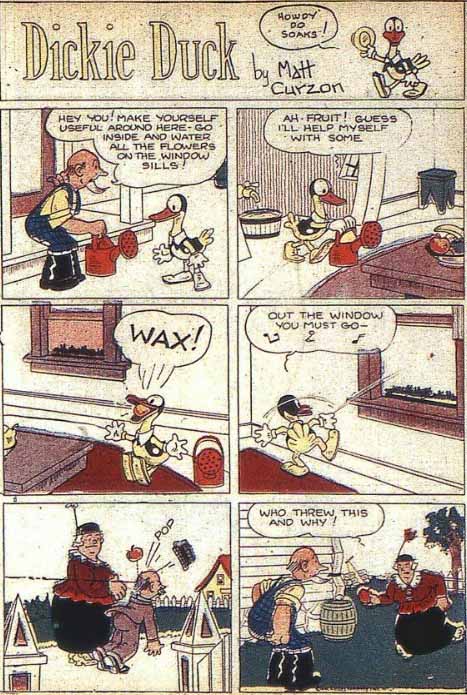 Suggested links for further research about this character and the character's religious affiliation:
- http://www.comicvine.com/dickie-duck/4005-48126/
- https://www.comics.org/issue/94/
- http://dc.wikia.com/wiki/New_Comics_Vol_1_1
- http://www.comicvine.com/new-comics-1/4000-109779/
- http://unabridgeddc.tumblr.com/post/39313988263/comic-8-new-comics-1-date-december-1935
- http://unabridgeddc.tumblr.com/post/39482078662/comic-10-new-comics-2-date-january-1936
- http://dc.wikia.com/wiki/New_Comics_Vol_1_3