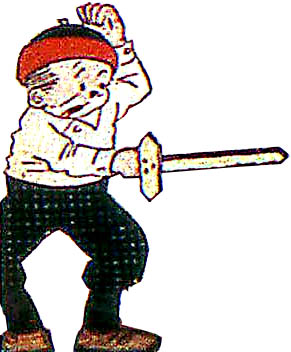 Biff


Religion: not determined yet

Name: Biff

Classification:

supporting character
Publisher(s):

First Appearance: New Comics #2 (Jan. 1936)
Creators: Whitney Ellsworth
Number of Appearances: 2
Ally: Billy the Kid
Occupation: child
Birth Place: USA
Race: white
Gender: male
Note: Billy's friend; tried to teach fencing to Billy
Biffy was a friend of Billy (known as "Billy the Kid"). But Billy could be kind of a jerk. Biff tried to teach Billy how to fence. Billy got bored or frustrated or something. He dropped his sword and punched Biff in the face.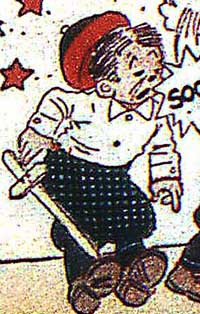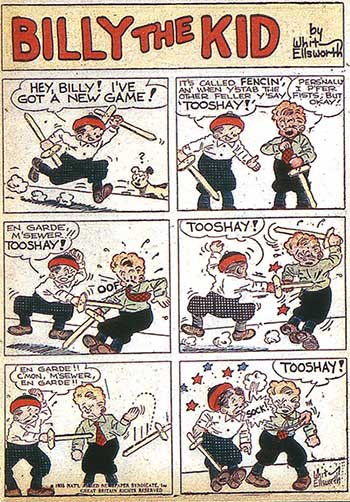 Suggested links for further research about this character:
- http://dc.wikia.com/wiki/New_Comics_Vol_1_2
- http://dc.wikia.com/wiki/New_Comics_Vol_1_3
- http://unabridgedcomics.tumblr.com/post/42849455558/dc-comic-12-new-comics-3-date-february-1936