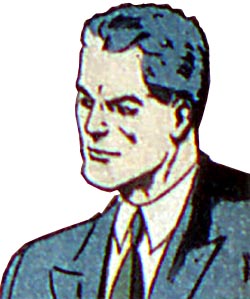 Barry O'Neill


Religion: not determined yet

Name: Barry O'Neill

Classification:

hero
Publisher(s):

First Appearance: New Fun #1 (Feb. 1935): "Fang Gow of China, Part 1"
Creators: Lawrence Lariar
Number of Appearances: 61
Enemy of: Fang Gow, Fang Gow cult
Allies: Inspector Le Grand, Central Directorate of General Intelligence
Occupation: adventurer, independently wealthy, socialite
Birth Place: USA
Race: white
Gender: male
Note: DC's first modern action hero; battled Chinese cult
Although few people today (even among devoted comic book fans) know who he is, Barry O'Neill actually has the distinction of being the very first modern action hero published by DC Comics. The character's ongoing feature began in New Fun #1, the very first issue of the very first comic book series published by the company which became DC Comics.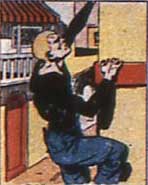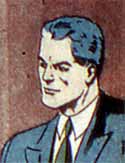 This character is in the following 13 stories which have been indexed by this website:

Adventure Comics

The Big Book of Fun Comics

More Fun #7 (Jan. 1936): "Fang Gow of China, Part 7"
(lead character)

New Fun

Suggested links for further research about this character:
- http://www.comicvine.com/barry-oneill/4005-62698/
- http://dc.wikia.com/wiki/Barry_O'Neill_(Earth-Two)
- http://comicbookdb.com/character.php?ID=7404
- https://www.comics.org/issue/85/
- http://comicbookdb.com/issue.php?ID=693
- http://dc.wikia.com/wiki/New_Fun_Comics_Vol_1_1
- http://www.mikesamazingworld.com/mikes/features/story.php?storyid=116