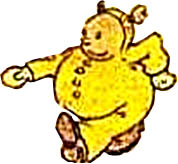 Uncle Wilbur


Religion: not determined yet

Name: Uncle Wilbur

Other Names: Wilbur; Lefty's uncle; "Unkie Ole Top"

Classification:

supporting character
Publisher(s):

First Appearance: New Fun #1 (Feb. 1935)
Creators: Tom McNamara
Number of Appearances: 2
Family/Relatives: Lefty (nephew), My Grandpa (father)
Occupation: child
Birth Place: USA
Race: white
Gender: male
"Uncle Wilbur" is a small child, much younger than his nephew Lefty, who is often his playmate. Wilbur appears to be about three years old. His most common utterance is "ub." His nephew Lefty is a young middle school student or older elementary school student.
Note that the adult "Uncle Wilbur" who appeared in the "Little Linda" feature in the second issue of New Fun is NOT the same character as the toddler-aged "Uncle Wilbur" character who appeared in the "After School" feature in the first issues of New Fun.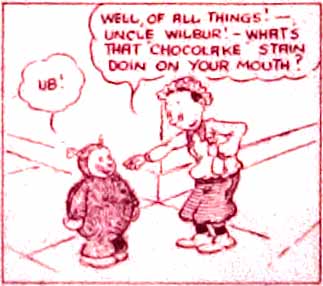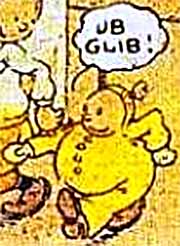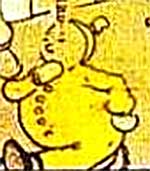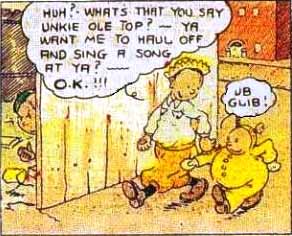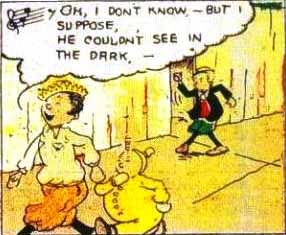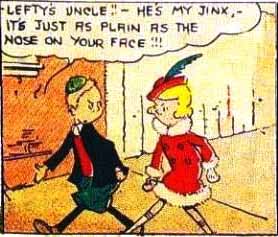 This character is in the following 4 stories which have been indexed by this website:

The Big Book of Fun Comics

New Fun

Suggested links for further research about this character:
- https://www.comics.org/issue/85/
- http://unabridgeddc.tumblr.com/post/34101899494/comic-2-new-fun-2-date-march-1935-cover
- http://www.supermanartists.comics.org/goldage/AfterSchool-NewFun03.jpg