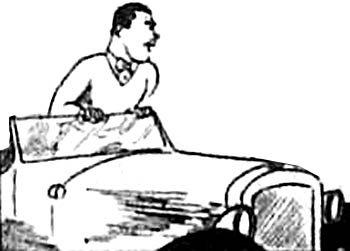 Kip


Religion: not determined yet

Name: Kip

Classification:

supporting character
Publisher(s):

First Appearance: New Fun #2 (Mar. 1935): "The Escaped Convicts: Part 1"
Creators: Adolph Schus
Number of Appearances: 1
Enemy of: two escaped convicts
Ally: Ginger
Birth Place: USA
Race: white
Gender: male
Note: wealthy young man; abducted along with Ginger
Jigger decided to work late rather than going on a planned date with his friend Ginger. Kip, a wealthy young man in a flashy car, came along. Kip and Ginger clearly knew each other already. They were probably students at the same high school. Kip offered Ginger a ride home. On the way to Ginger's house, Kip stopped at the gas station Jigger worked at. Kip was intentionally annoying, asking Jigger to do all kinds of extra services on this car. Kip called Jigger "my boy" and "kiddie," accentuating the class differences between the wealthy young man (Kip) and the working class gas station attendant (Jigger).
Kip drove away from the gas station with Ginger before Jigger could bring him his three cents in change.
Unfortunately, Ginger and Kip were then abducted by two escaped convicts.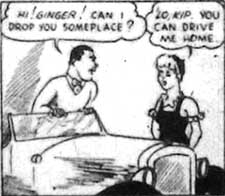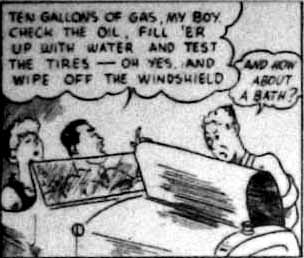 This character is in the following story which has been indexed by this website:

New Fun #2 (Mar. 1935): "The Escaped Convicts: Part 1"
(3-panel cameo)

Suggested links for further research about this character:
- http://dc.wikia.com/wiki/New_Fun_Comics_Vol_1_2
- http://unabridgeddc.tumblr.com/post/34101899494/comic-2-new-fun-2-date-march-1935-cover
- https://www.comics.org/issue/86/