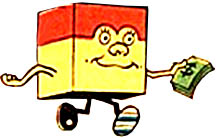 The Religious Affiliation of


Squarehead


Religion: alien

Name: Squarehead
Classification:

lead character
Publisher(s):

First Appearance: Cosmo the Merry Martian #1 (Sep. 1958): "[Soap Bubbles]"
Creators: Sy Reit, Bob White, Terry Szenics
Number of Appearances: 6
Location: Galaxy City, Mars
Gender: male
Squarehead is an alien whose body is shaped like a cube. He clearly does not belong to the same Martian species as Cosmo the Merry Martian, but he appears to live on the same planet. In four of the six one-page Squarehead strips published in Cosmo the Merry Martian comics, Squarehead interacts with characters who look like they are Martians of the same species as Cosmo.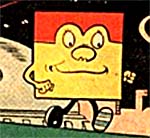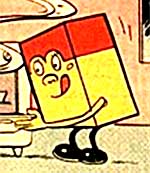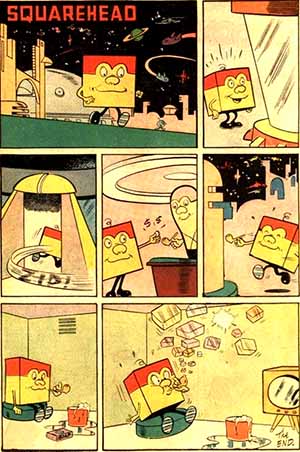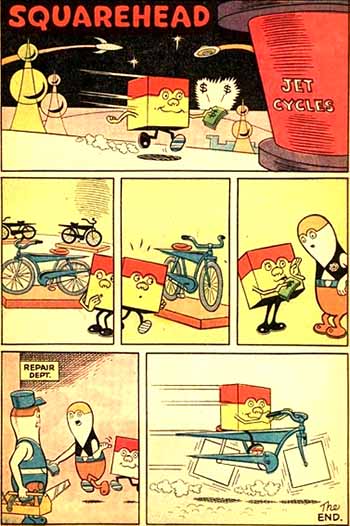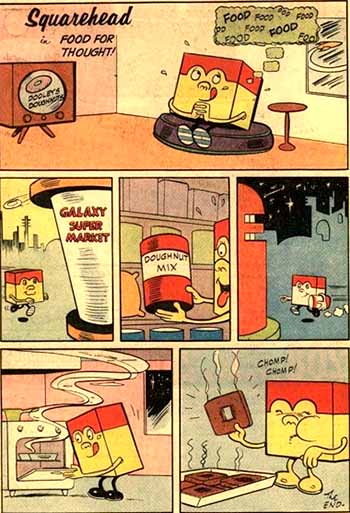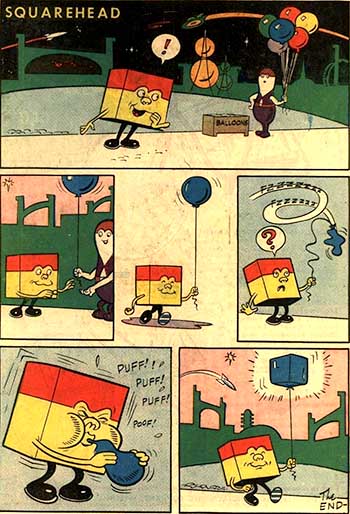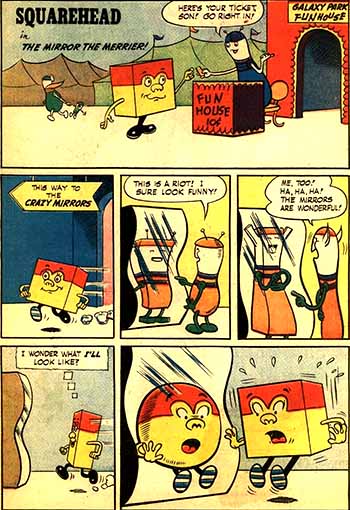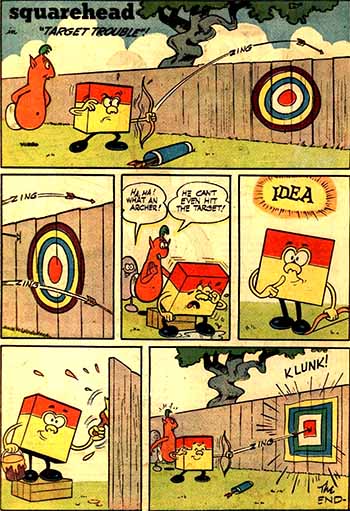 This character is in the following 6 stories which have been indexed by this website:

Cosmo the Merry Martian

Suggested links for further research about this character and the character's religious affiliation:
- https://www.comics.org/issue/204411/
- https://www.comics.org/issue/15255/
- http://cartoonsnap.blogspot.com/2009_03_01_archive.html
- http://cartoonsnap.blogspot.com/2009/04/squarehead-returns-for-command.html