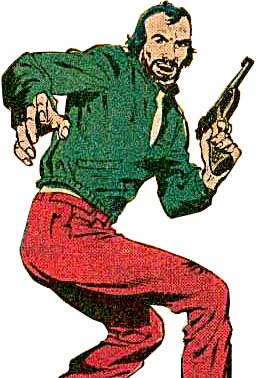 Bernard


Religion: not determined yet

Name: Bernard

Other Names: Mr. Barnard

Classification:

villain
Publisher(s):

New Universe
First Appearance: D.P. 7 #6 (Apr. 1987): "Revenge"
Creators: Mark Gruenwald, Paul Ryan, Romeo Tanghal
Number of Appearances: 7
Enemy of: D.P.7
Occupation: bounty hunter, mercenary
Worked for: Philip Nolan Voigt, The Clinic for Paranormal Research
Race: white
Gender: male
Note: part of Clinic mercenary group sent after DP7
After his paranormal agents Bloodhound, Vice Versa and Shrapnel failed to capture the escaped group of paranormals known as D.P.7, Clinic chief Philip Nolan Voigt sent a group of seven non-paranormal mercenaries ("freelance agents") out to capture them.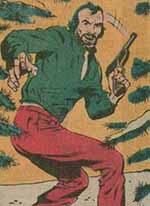 Suggested links for further research about this character:
- http://www.comicvine.com/mr-bernard/4005-85439/
- https://www.comics.org/issue/42749/