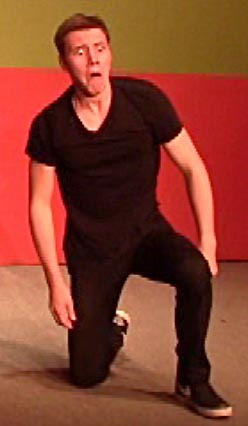 unnamed castaway


Religion: not determined yet

Name: unnamed castaway

Other Names: unnamed guy; "a guy stranded on an island"

Classification:

non-feature lead character
Publisher(s): McClintock High School
First Appearance: Writer's Block (2014)
Creators: Jeff Darge, Fargo Tbakhi
Number of Appearances: 1
Enemy of: miscellaneous aliens, dinosaurs, mutants
Birth Place: USA
Gender: male
Unsuccessful playwrights Milo and Robert were trying to write a play together. Milo pitched an idea to Robert about a "guy" who "gets stranded on a deserted island." Milo (the more serious writer of the pair) envisioned that the "guy" would be featured in "an intense character study in loneliness." But as Milo continued explaining his idea for their magnum opus, it became clear that Milo's ideas for this character were less grounded in conventional reality.
Milo continued telling Robert his idea for this play, saying: "--and then he finds out that [the island] is filled with mutants! Who've tamed the dinosaurs that also live there and want to harvest his brain to power their spaceship!"
Robert stated flatly that Milo's idea for their play was "ridiculous."
Robert and Milo continued to discuss their idea for a play about this castaway. Much of their discussion revolved around the lonely castaway's relationship with coconuts who he imagines are people in order to combat loneliness. Many of the ideas their discussed are derived from the feature film "Cast Away" (2000).
While Milo and Robert discuss their ideas, the two generic "Actors" featured in "Writer's Block" humorously act out the scenes, portraying the castaway, the mutants, the coconuts, etc.
In Robert's more serious take on this character's story, the castaway eventually is forced to become a "primal animal," bites his own foot to survive, and begins hallucinating. He then begins building a giant boat, but dies before finishes building the boat. The actors portraying these scenes ultimately appear visibly unnerved by Robert's dark take on the story.
Robert and Milo realize that their ideas for a play about a castaway aren't working, and they veer in their thinking into completely different directions, discussing ideas unconnected to the proposed castaway character.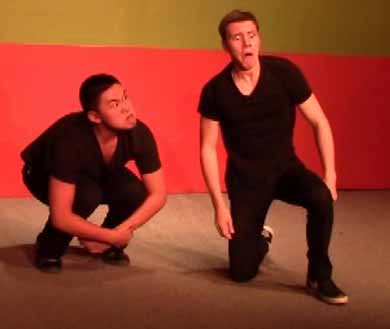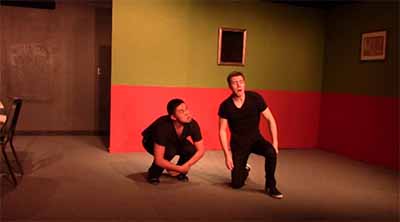 This character is in the following story which has been indexed by this website:

Writer's Block (2014)
(mentioned)