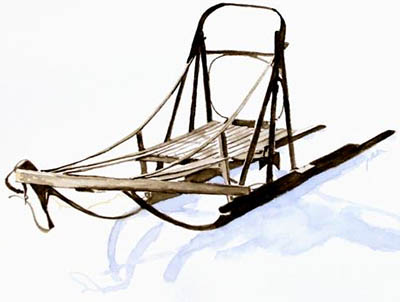 unnamed sled team of orphans


Name: unnamed sled team of orphans

Classification:

supporting characters

group
Publisher(s): McClintock High School
First Appearance: Writer's Block (2014)
Creators: Jeff Darge, Fargo Tbakhi
Number of Appearances: 1
Ally: F. Jackson Hewitt
Type of Organization/Group: child
After briefly visiting Milo and Robert, wealthy F. Jackson Hewitt told them he had to go. He pretended to look at a watch on his wrist, despite not actually wearing a watch. When Milo pointed this out, Hewitt said: "I have an innate sense of time. Nonetheless, the sled team of orphans I adopted begins to get antsy when I leave them out in the cold for too long, so I best be going."
Just to be clear about this subject, this indexer asked a lead cast member from the original production about Hewitt's reference to "a sled team of orphans." Hewitt is not here referring to orphan dogs who form a dog sled team. He is referring to a team of actual human children who pull a sled.
This character is in the following story which has been indexed by this website:

Writer's Block (2014)
(mentioned)