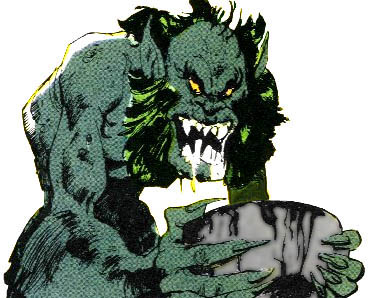 The Religious Affiliation of


Ba'al


Ba'al-Hadad

Religion: Mesopotamian god/demon

Name: Ba'al
Alter Ego: Ba'al-Hadad
Other Names: Baal; Iskur; Hadad; Adad; Taru; Teshub; Tesup
Publisher(s):

First Appearance: Wolverine (vol. 2) #11 (Early Sep. 1989): "Brother's Keeper"
Creators: Peter David, John Buscema, Bill Sienkiewicz
Super? (Has Super Powers/Special Abilities/Technology): Yes
Number of Appearances: 12
Enemy of: Wolverine, Johnny Blaze
Gender: male
The Babylonian name for Ba'al is "Adad." This name for Ba'al was mentioned in Wolverine (vol. 2) #s 11 and 12.
Other names Ba'al is known by include: Baal, Hadad, Iskur, Taru, Teshub and Tesup.