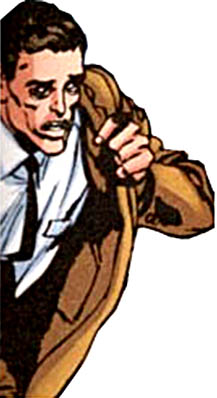 Mr. Tindall


Religion: not determined yet

Name: Mr. Tindall

Other Names: Mr. Tidnally

Classification:

supporting character
Publisher(s):

First Appearance: X-Men (vol. 1) #59 (Aug. 1969): "Do or Die, Baby!"
Creators: Chris Claremont, Roy Thomas, Neal Adams, Tom Palmer
Number of Appearances: 1
Birth Place: USA
Gender: male
Mr. Tindall was a patient treated by Dr. Karl Lykos. Dr. Lykos used his mutant power to drain energy from Tindall.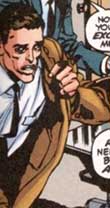 Suggested links for further research about this character:
- http://www.marvunapp.com/Appendix4/sauronsavage.htm#tind
- http://marvel.wikia.com/X-Men_Vol_1_59
- http://www.uncannyxmen.net/db/issues/showquestion.asp?fldAuto=5766
- http://www.uncannyxmen.net/db/issues/showquestion.asp?fldAuto=6725