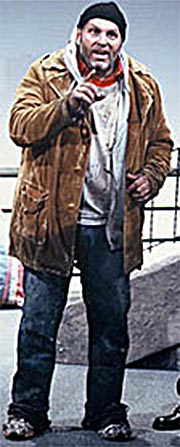 Fred Savage


Religion: not determined yet

Name: Fred Savage

Other Names: Fred

Classification:

villain
Publisher(s): Atlantic Theater Company
First Appearance: Writer's Block (2003): "Riverside Drive"
Creators: Woody Allen, Skipp Sudduth (actor)
Number of Appearances: 1
Occupation: copywriter, homeless
Location: Upper West Side, Manhattan, New York City, New York, USA
Gender: male
Note: homicidal, paranoid, schizophrenic stalker
In "Riverside Drive," Fred Savage is a homicidal, paranoid, schizophrenic vagrant ex-copywriter who has been stalking a screenwriter for weeks, convinced that his prey stole his idea -- in fact, his life -- to create a successful movie plot.
Fred believes that Jim stole the story of his life and turned it into a successful film, a film which has garnered awards and accolades.
Fred approaches Jim, who is sitting on a bench in a park. At first Jim seems like simply a very friendly homeless person. But before long Fred reveals that he has been stalking Jim for weeks and knows all about his life and career.
Jim's mistress arrives and threatens to blackmail him by revealing their illicit affair to his wife. Fred offers to murder Jim's mistress.
In the play, Fred appears to be unkempt and unsavory-looking, but he is surprisingly articulate and clearly intelligent, despite his apparent mental illness.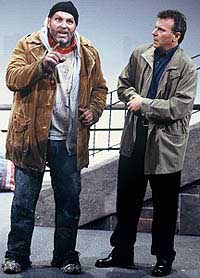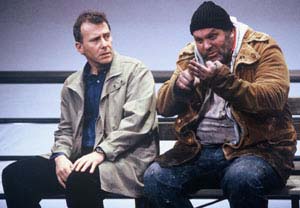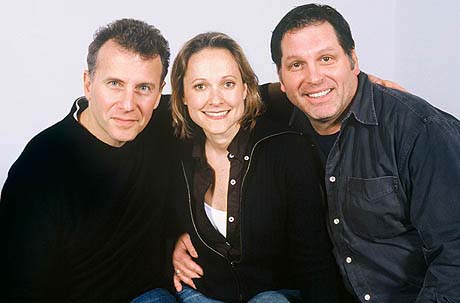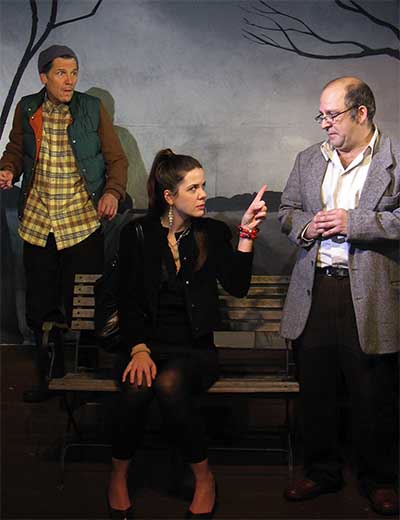 This character is in the following story which has been indexed by this website:

Writer's Block (2003): "Riverside Drive"

Suggested links for further research about this character:
- http://www.samuelfrench.com/p/1888/writers-block-allen
- http://www.nytimes.com/2003/05/16/movies/theater-review-woody-being-woody-well-who-else.html?src=pm&pagewanted=1
- http://www.nytimes.com/2003/05/16/movies/theater-review-woody-being-woody-well-who-else.html?src=pm&pagewanted=2
- http://www.theguardian.com/stage/2010/sep/28/writers-block-nuffield-review
- http://www.curtainup.com/writersblock.html
- http://www.newyorker.com/archive/2003/05/26/030526crth_theatre