Jim Swain


Religion: not determined yet

Name: Jim Swain

Other Names: Jim

Classification:

supporting character
Publisher(s): Atlantic Theater Company
First Appearance: Writer's Block (2003): "Riverside Drive"
Creators: Woody Allen, Paul Reiser (actor)
Number of Appearances: 1
Enemy of: Fred Savage
Romantic Interest: Barbara
Family/Relative: Mrs. Swain (wife)
Occupation: screenwriter
Location: Upper West Side, Manhattan, New York City, New York, USA
Gender: male
Note: stalked by crazy vagrant who thinks he stole his movie idea
In "Riverside Drive," Fred Savage is a homicidal, paranoid, schizophrenic vagrant ex-copywriter who has been stalking a screenwriter for weeks, convinced that his prey stole his idea -- in fact, his life -- to create a successful movie plot.
In the play, Jim is a well-dressed middle-aged man.
Jim's marriage is a troubled one. In the play, he is waiting to meet his mistress (Barbara). He tells her that he wants to end their affair. But upon hearing this, Barbara threatens to blackmail him, telling him that she will tell Jim's wife about the affair. After Barbara has gone, Jim's stalker Fred offers to murder Barbara.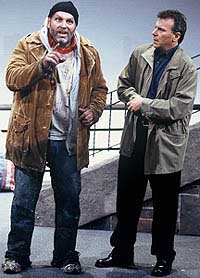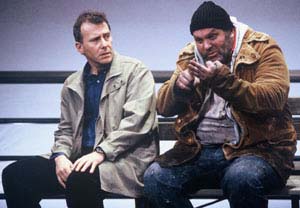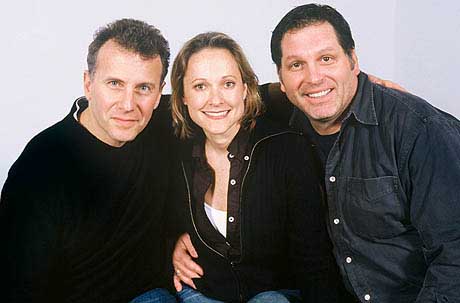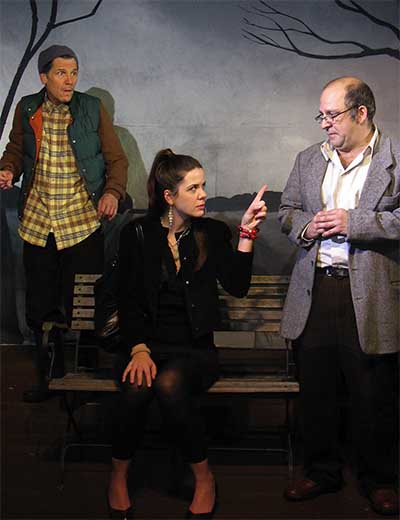 This character is in the following story which has been indexed by this website:

Writer's Block (2003): "Riverside Drive"

Suggested links for further research about this character:
- http://www.samuelfrench.com/p/1888/writers-block-allen
- http://www.nytimes.com/2003/05/16/movies/theater-review-woody-being-woody-well-who-else.html?src=pm&pagewanted=1
- http://www.nytimes.com/2003/05/16/movies/theater-review-woody-being-woody-well-who-else.html?src=pm&pagewanted=2
- http://www.theguardian.com/stage/2010/sep/28/writers-block-nuffield-review
- http://www.curtainup.com/writersblock.html
- http://www.newyorker.com/archive/2003/05/26/030526crth_theatre