Hal


Religion: not determined yet

Name: Hal

Classification:

supporting character
Publisher(s): Atlantic Theater Company
First Appearance: Writer's Block (2003): "Old Saybrook"
Creators: Woody Allen, Christopher Evan Welch (actor)
Number of Appearances: 1
Family/Relative: Sandy (wife)
Occupation: accountant
Location: New Jersey, USA; Old Saybrook, Connecticut, USA
Gender: male
Note: previously owned Sheila's home; stops by to visit
Hal and Sandy are a somewhat push couple who stop by unexpectedly at the opulent beach home of Sheila and Norman. Hal and Sandy previously owned the home, and they reveal the existence of a secret door in the building.
Hal is a passive-aggressive accountant with "the heart of a poet."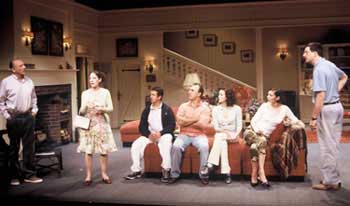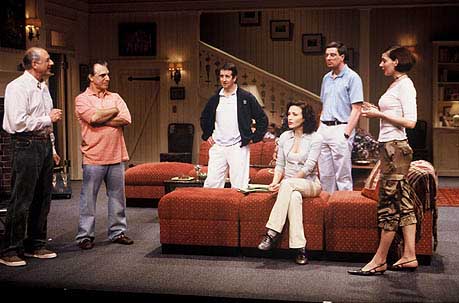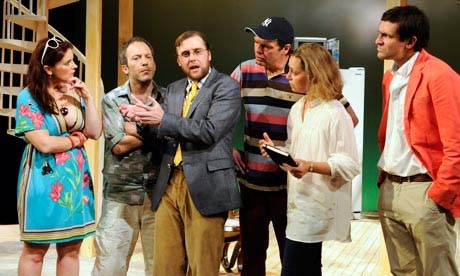 This character is in the following story which has been indexed by this website:

Writer's Block (2003): "Old Saybrook"

Suggested links for further research about this character:
- http://www.samuelfrench.com/p/1888/writers-block-allen
- http://www.nytimes.com/2003/05/16/movies/theater-review-woody-being-woody-well-who-else.html?src=pm&pagewanted=2
- http://www.samuelfrench.com/p/1890/old-saybrook
- http://www.curtainup.com/writersblock.html
- http://www.newyorker.com/archive/2003/05/26/030526crth_theatre