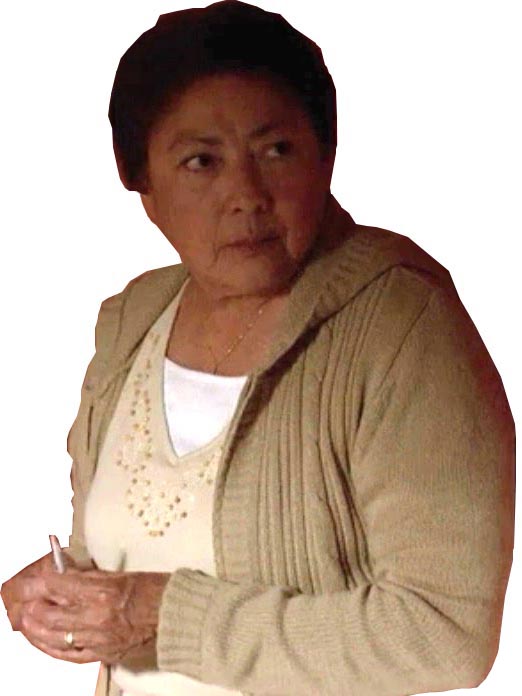 unnamed maid


Religion: not determined yet

Name: unnamed maid

Other Names: Pinkman Family Maid

Classification:

supporting character
Publisher(s): American Movie Classics

First Appearance: Breaking Bad - Season 1, Episode 4 (17 Feb. 2008): "Cancer Man"
Creators: Vince Gilligan, Jim McKay
Number of Appearances: 1
Occupation: maid
Worked for: Mrs. Pinkman, Adam Pinkman
Location: Albuquerque, New Mexico, USA
Race: Hispanic
Gender: female
Note: found marijuana in Jesse's room; turned it over to his mom
A dutiful maid worked for the Pinkman family.
One day Jesse Pinkman, a meth dealer who had long been a disappointment to his parents, was visiting their home. The maid who worked for Adam Pinkman and his wife Mrs. Pinkman found a marijuana joint in Jesse's room. The main turned it over to her employers (Jesse's parents). Jesse's parents were irate and asked him to leave.
Later, when Jesse was out of earshot of his parents, Jesse's 12-year-old little brother Jake thanked Jesse for not telling their parents that the marijuana actually belonged to Jake. The joint the maid had found was Jake's, but because Jake was an honors student and Jesse was a known druggie and drug dealer, the maid and Jesse's parents automatically assumed the illegal substance belonged to Jesse. Jesse had taken the fall for his little brother and incurred his brother's wrath, rather than telling his parents the truth and getting his brother into any trouble.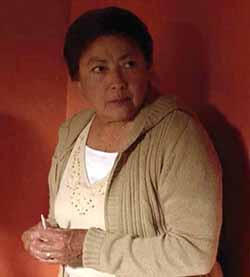 This character is in the following story which has been indexed by this website:

Breaking Bad - Season 1, Episode 4 (17 Feb. 2008): "Cancer Man"

Suggested links for further research about this character:
- http://breakingbad.wikia.com/wiki/List_of_bit_parts
- http://breakingbad.wikia.com/wiki/Cancer_Man