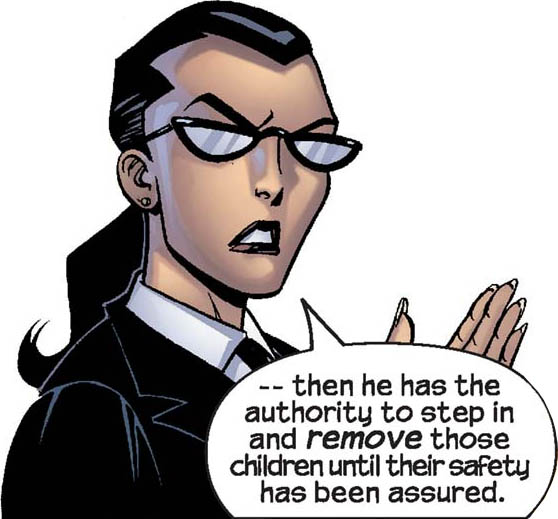 Miss Ishikawa


Religion: not determined yet

Name: Miss Ishikawa

Other Names: Ms. Shinigawa

Classification:

supporting character
Publisher(s):

First Appearance: Uncanny X-Men (vol. 1) #421 (June 2003): "Rules of Engagement: Part 1 of 2"
Creators: Chuck Austen, Ron Garney, Mark Morales
Number of Appearances: 3
Ally: Alpha Flight
Occupation: attorney
Location: Vancouver, British Columbia, Canada
Nation: Canada
Race: Asian
Gender: female
Note: represented Canada in legal precedings against Juggernaut
Miss Ishikawa works with Alpha Flight. She appeared first in Uncanny X-Men #421-422. Not long thereafter she appeared again in Uncanny X-Men #436. In issue #436 she was referred to consistently as "Ms. Shinigawa." Perhaps she married in the interim and took a new name. Or perhaps this was simply a mistake on the part of the writer or editor.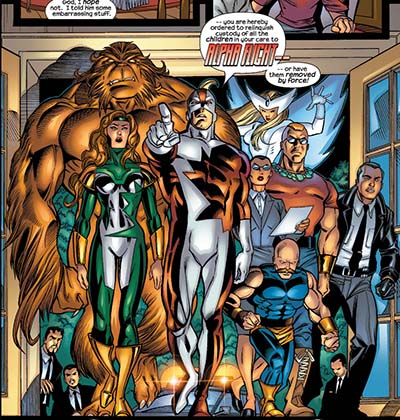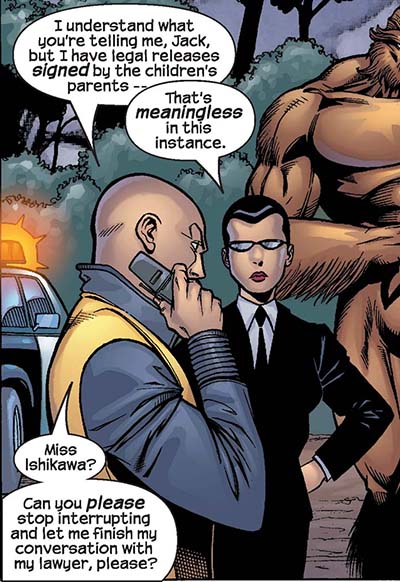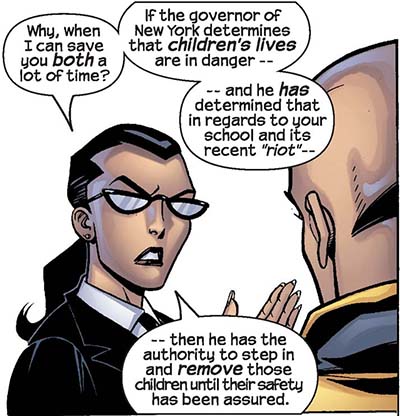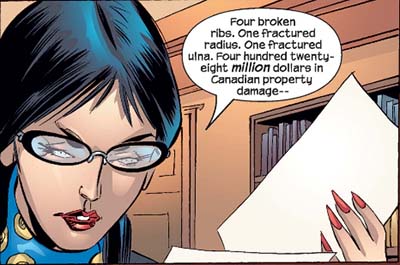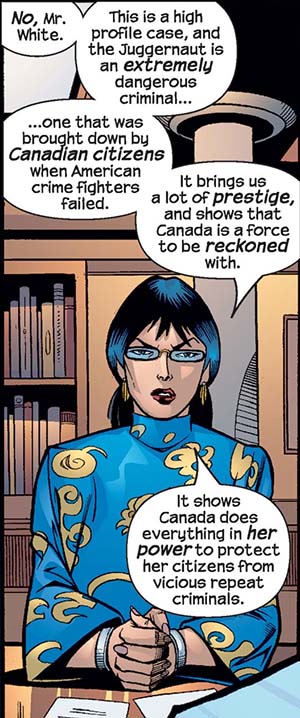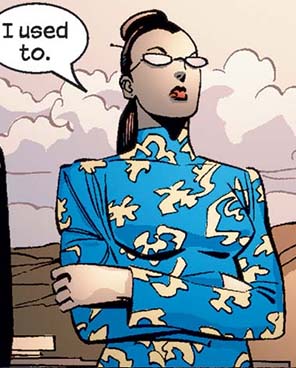 Suggested links for further research about this character:
- https://comicvine.gamespot.com/the-uncanny-x-men-436-the-trial-of-juggernaut-pt-2/4000-107776/
- https://uncannyxmen.net/comics/issue/uncanny-x-men-1st-series-436
- http://marvel.wikia.com/wiki/Uncanny_X-Men_Vol_1_436