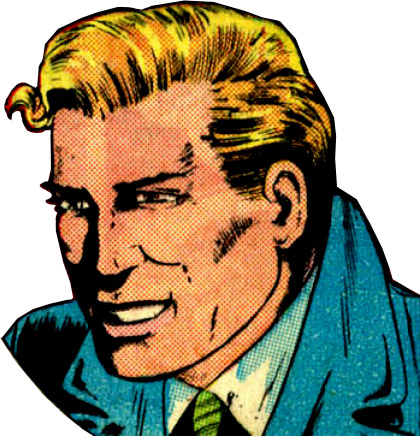 Eagle Evans


Evans

Religion: not determined yet

Name: Eagle Evans

Alter Ego: Evans

Other Names: Eagle; Ras Eagle; Eagle Evans, Flier of Fortune; Eagle Evans, Sky Fighter

Classification:

hero
Publisher(s):

First Appearance: Police Comics #1 (Aug. 1941): "The Attack of Ali Harid"
Creators: Clark Williams
Number of Appearances: 13
Ally: Snap Smith
Occupation: adventurer, pilot
Nation: USA
Race: white
Gender: male
An "Eagle Evans" story appeared in every one of the first ten issues of Police Comics.
The last appearance of the "Eagle Evans, Flier of Fortune" feature was in Police Comics #10. This was the last Eagle Evans story published by Quality Comics. But the character appeared later as as "Eagle Evans, Sky Fighter" in Bomber Comics issue #s 1, 3 and 4, which were published by Gilberton (Elliot) in 1944. Bomber Comics featured 3 other series that had previously been published in Police Comics.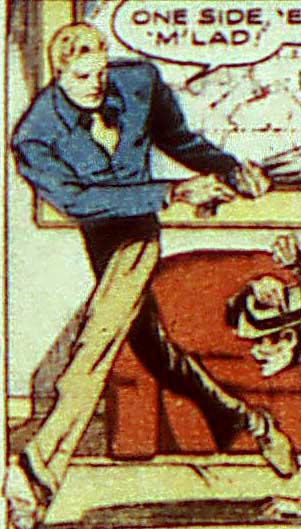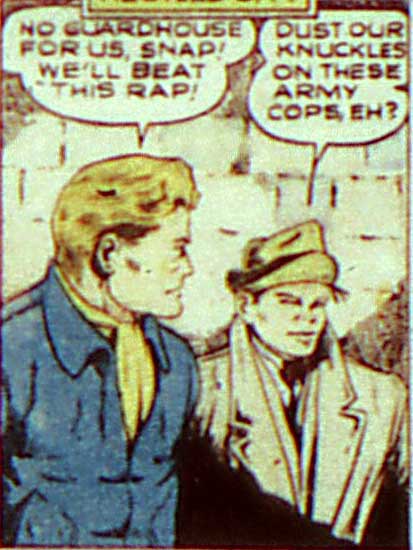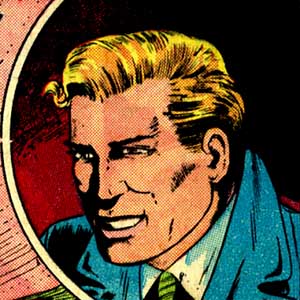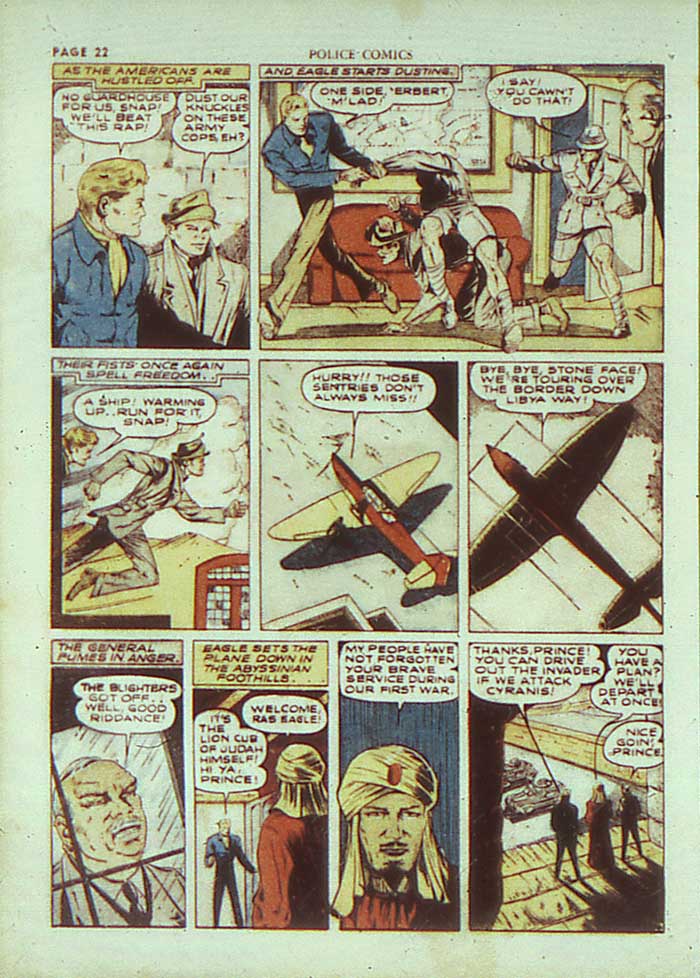 This character is in the following 10 stories which have been indexed by this website:

Police Comics

Suggested links for further research about this character:
- https://comicvine.gamespot.com/eagle-evens/4005-82607/
- https://www.comics.org/issue/1590/
- http://dc.wikia.com/wiki/Police_Comics_Vol_1_10
- https://www.comics.org/issue/277981/