The Religious Affiliation of


Lulubelle


Religion: Protestant

Name: Lulubelle

Other Names: Lulu; Lulu-Belle; Lulu Belle

Classification:

supporting character
Publisher(s):

First Appearance: Police Comics #1 (Aug. 1941): "Dewey Drip"
Creators: John Devlin
Number of Appearances: 3
Romantic Interest: Dewey Drip
Nation: USA
Race: white
Gender: female
Note: hillbilly; Dewey Drip's girlfriend
Like most people in her community, Lulubelle was a Protestant, at least nominally. When her boyfriend, Dewey Drip, returned home for the first time from basic training, he asked her to marry her. They initially went to a justice of the peace to perform the ceremony, but the license Dewey had purchased was a hunting/fishing license and not a marriage license. In the next episode, we see that Lulubelle and Dewey had asked the local Protestant parson to perform the marriage ceremony.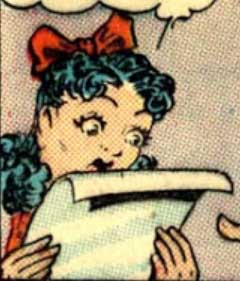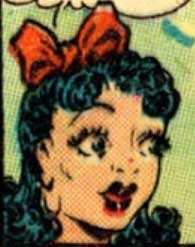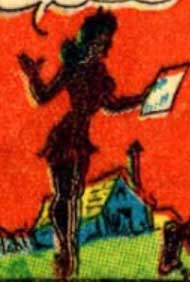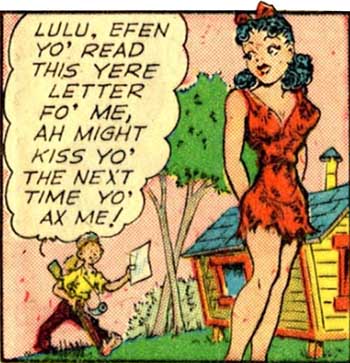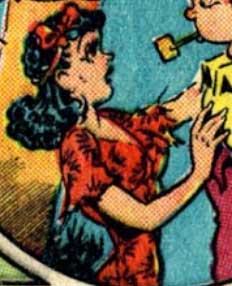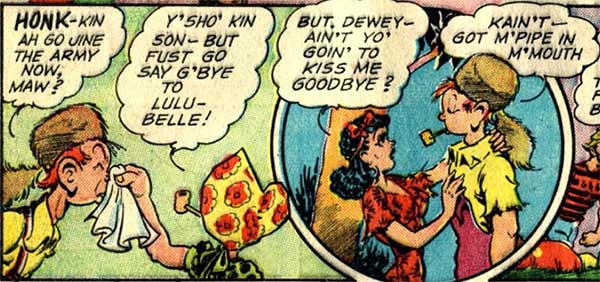 Suggested links for further research about this character and the character's religious affiliation:
- https://www.comics.org/issue/1590/