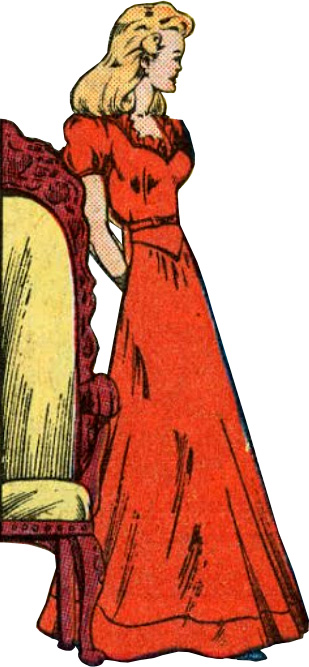 Jean Adams


Religion: not determined yet

Name: Jean Adams

Other Names: Jean Caldwell

Classification:

supporting character
Publisher(s):

First Appearance: Police Comics #2 (Sep. 1941): "Evil on Calona Island"
First Appearance (Additional Details): (unnamed 1-panel cameo) Police Comics #2 (Sep. 1941): "Evil on Calona Island"; (as "Jean Caldwell") Police Comics #3 (Oct. 1941): "The Purple Mist"; (as "Jean Adams") Police Comics #5 (Dec. 1941): "The Phony Murder of Col. Stanford"
Creators: Paul Gustavson (as Paul Carroll)
Number of Appearances: 5
Enemy of: Nazis
Romantic Interest: Human Bomb
Family/Relative: Major Adams (father)
Occupation: receptionist
Location: Washington, D.C., USA
Race: white
Gender: female
Note: Human Bomb's fiancée
Jean Adams was the romantic interest of Roy Lincoln, whose alter-ego was the super-hero known as the Human Bomb. Jean was probably the most significant supporting character in the original Human Bomb series, which was published in Police Comics beginning with the very first issue.
Jean was first seen in one panel in the second "Human Bomb" story, in Police Comics #2. She is not identified by name. She is the receptionist who works at the Defense Department building where Roy goes to visit Major Adams.In the next issue, the very same woman is introduced as "Jean Caldwell," Roy's fiance.
Two issues later, Jean is still Roy's fiance, but her name is identifies as "Jean Adams." This is the name she will continue to be known by in all of her subsequent appearances.
Paul Gustavson, the writer and artist who created these comics, is a talented artist whose characters are distinctive and detailed. He would not have drawn the same woman in different stories by accident. So although Jean was not identified by name in her first 1-panel appearance, I assume that this character was meant to be the same woman we encountered as Roy's fiance in the next issue. There is presumably an off-panel back-story in which Roy obtained Jean's phone number and began dating her.
The fact that Jean's name was changed from "Caldwell" to "Adams" suggests to me that she is meant to be the daughter of Major Adams, the man she was working for as a receptionist in the second installment.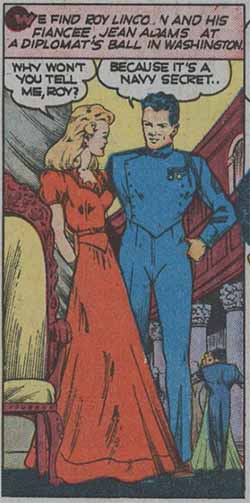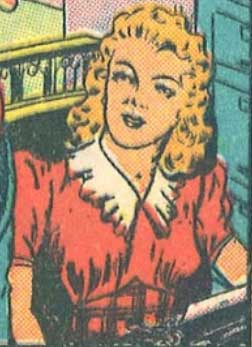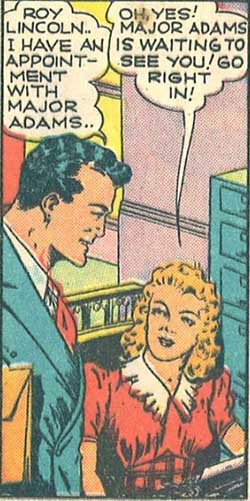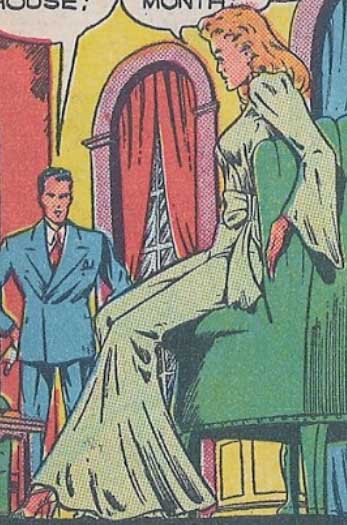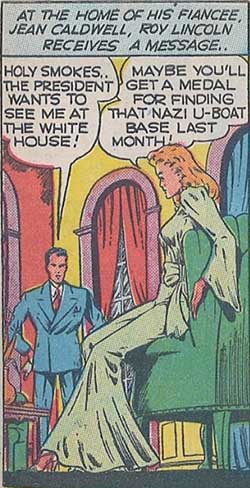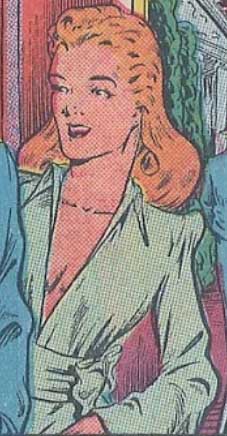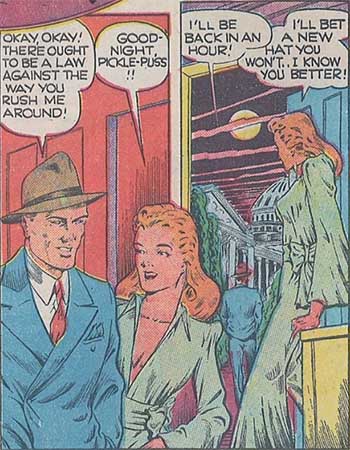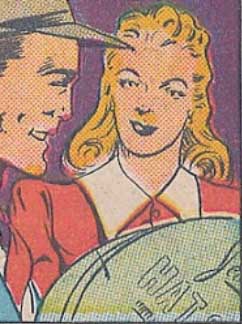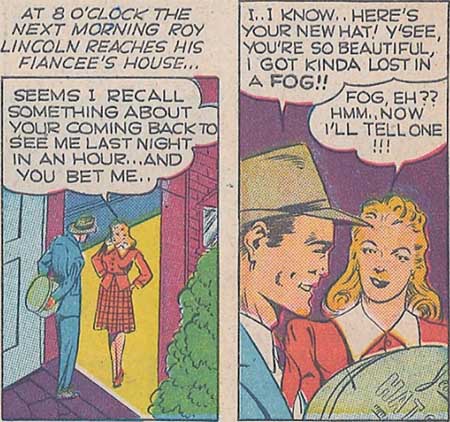 Suggested links for further research about this character:
- http://dc.wikia.com/wiki/Police_Comics_Vol_1_5
- https://www.comics.org/issue/1951/