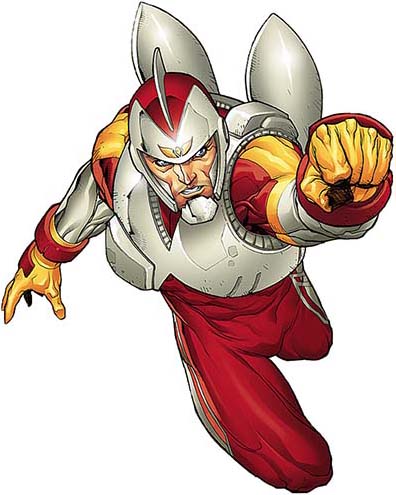 The Religious Affiliation of


Adam Strange


Religion: religious

Name: Adam Strange
Classification:

hero
Publisher(s):

First Appearance: Showcase #17 (Nov.-Dec. 1958): "Secret of the Eternal City!"
Creators: Gardner F. Fox, Mike Sekowsky, Bernard Sachs
Number of Appearances: 339
Comic Book Appearances: 335
TV, Film Appearances: 3
Video Game, Computer Game Appearances: 1
Teams/Affiliations: Forgotten Heroes
Occupation: adventurer, archaeologist
Planet: Rann, Alpha Centauri
Race: white
Gender: male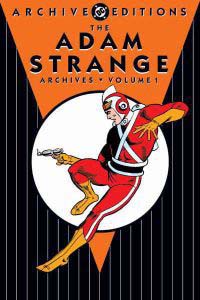 Discussion
From: "What Religion is Your Favorite Superhero?" forum discussion, started 20 May 2006 on the official DC Comics website (http://dcboards.warnerbros.com/web/thread.jspa?threadID=2000072337&tstart=0; viewed 8 May 2006):
relmurmot
Posted: Apr 20, 2006 9:30 AM

...What is the religion of the heroes we read about?... Don't get me wrong, not picking on anyone, just wonder what everyone thinks what our heroes believe. ...Other threads touch on the subject in passing, time to discuss it!

sumo
Posted: Apr 21, 2006 12:44 PM

Adam Strange and Ray Palmer:
Presbyterian
This character is in the following 29 stories which have been indexed by this website:

Action Comics (vol. 1) #527 (Jan. 1982): "Air Wave Under the Waves"
(cameo)

Adam Strange

Countdown to Infinite Crisis #1 (May 2005)

Green Lantern

Justice League of America

Mystery in Space (vol. 1) #61 (Aug. 1960): "Threat of the Tornado Tyrant!"
(lead character)

Outsiders: Five of a Kind - Thunder/Martian Manhunter #1 (Oct. 2007): "Five of a Kind, Part 3: Bug-Eyed Monsters"
(cameo)

Showcase

Suggested links for further research about this character and the character's religious affiliation:
- http://www.adherents.com/lit/comics/AdamStrange.html
- http://en.wikipedia.org/wiki/Adam_Strange
- http://www.comicvine.com/adam-strange/29-4604/
- http://darkmark6.tripod.com/adam_strange_index.html
- http://www.dcuguide.com/who.php?name=adamstrange
- http://www.dcuguide.com/chronology.php?name=adamstrange
- http://www.comicvine.com/comic/justice-league-of-america/2014/15440/&i=47015
- http://www.comicbookdb.com/character.php?ID=374
- http://www.comicbookdb.com/issue.php?ID=815
- http://www.comics.org/issue/14712/