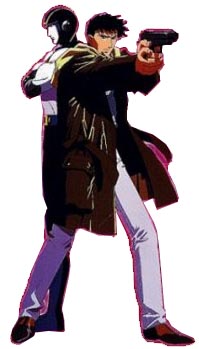 8 Man


Hazama Itsuru

Religion: not determined yet

Name: 8 Man

Alter Ego: Hazama Itsuru

Other Names: Eitoman; 8 Man After

Classification:

hero
Publisher(s):

First Appearance: 8 Man After (1993)
Creators: Yasushi Hirano, Sumiyoshi Furakawa
Super? (Has Super Powers/Special Abilities/Technology): Yes
Number of Appearances: 4
Gender: male
According to the Wikipedia article about the "8 Man" character (http://en.wikipedia.org/wiki/8_Man), there has been an ongoing 8 Man After serial (featuring the second 8 Man, Hazama Itsuru) published in Weekly Shonen Magazine since 1994. As of this writing, that has been sixteen years of publication. If the serial has been published weekly throughout that time, that would be about 832 installments. This seems like an extremely large number for a character about whose comics few other references can be found. It seems likely that Hazama Itsuru has appeared in far fewer comics book stories than that. Perhaps the "8 Man After" serial has not actually run continually since 1994 or perhaps it did not actually appear on a weekly basis.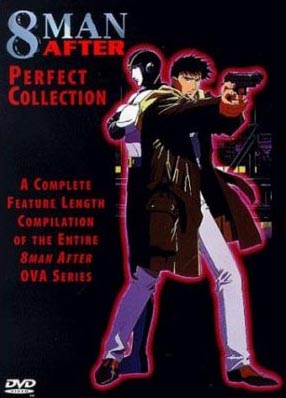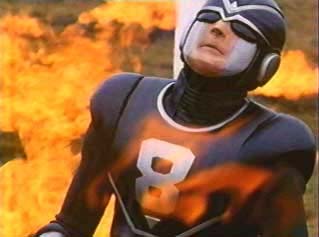 This character is in the following story which has been indexed by this website:

8 Man After (1993)

Suggested links for further research about this character:
- http://www.internationalhero.co.uk/8man.htm
- http://www.imdb.com/title/tt0124971/
- http://en.wikipedia.org/wiki/8_Man#Live_action_movie
- http://www.absoluteanime.com/8_man/hazama.htm
- http://www.boxmanga.net/character/3759.html
- http://www.animenewsnetwork.com/encyclopedia/anime.php?id=97
- http://www.animenewsnetwork.com/review/8-man-after-perfect-collection-dvd