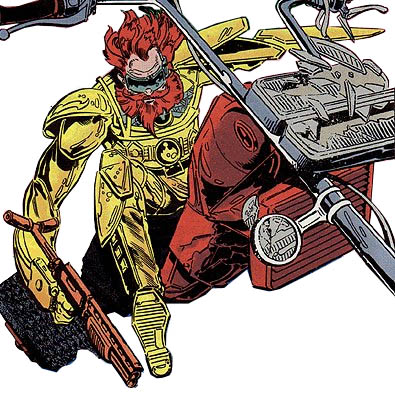 Big Daddy


Len Rothco

Religion: not determined yet

Name: Big Daddy

Alter Ego: Len Rothco

Other Names: Len "Big Daddy" Rothco

Classification:

hero
First Appearance: The Web (vol. 1) #1 (Sep. 1991): "Power Up!"
Creators: Len Strazewski, Tom Artis, Bill Wray
Super? (Has Super Powers/Special Abilities/Technology): Yes
Number of Appearances: 14
Teams/Affiliations: The Web
Gender: male
The original volume of the comic book series The Web ran for fourteen issues. We are not yet certain if all members of the titular group ("the Web") actually appeared in every one of these issues. But "14" would probably represent an upper bounds limit for the number of comic book appearances these characters had.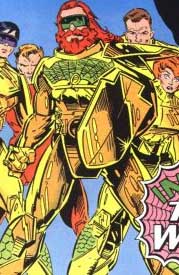 This character is in the following 2 stories which have been indexed by this website:

The Web (vol. 1) #1 (Sep. 1991): "Power Up!"

Who's Who in the Impact Universe #1 (Sep. 1991): "Len "Big Daddy" Rothco/Francis "Gunny" Beaupre"

Suggested links for further research about this character:
- http://www.internationalhero.co.uk/w/web2.htm
- http://en.wikipedia.org/wiki/WEB_(comics)
- https://www.comics.org/issue/50078/
- https://www.comics.org/issue/50213/
- http://www.mightycrusaders.net/handbook/impact.htm
- http://comicbookdb.com/issue.php?ID=48157
- http://members.fortunecity.com/tystates/webagnts.htm
- http://en.wikipedia.org/wiki/Who's_Who_in_the_DC_Universe
- https://www.comics.org/series/4217/