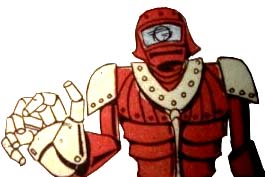 The Religious Affiliation of


Electro


Professor Philo Zog

Religion: Latter-day Saint

Name: Electro
Alter Ego: Professor Philo Zog
Other Names: Elektro; Electro I; Professor Zogolowski
Classification:

hero

based on a real person
First Appearance: Marvel Mystery Comics #4 (Feb. 1940): "Prof. Philo Zog, Mechanical Wizard..."
Creators: Steve Dahlman (as Dahl)
Super? (Has Super Powers/Special Abilities/Technology): Yes
Number of Appearances: 6
Teams/Affiliations: FBI; Twelve (Timely)
Gender: male
Electro, backup-feature star in Marvel Mystery Comics, flagship title of Timely. His origin story described his invention by Professor Philo Zog, one of a group of twelve known as the Secret Operatives. Professor Zog created Electro robot to banish evil and crime; he recruited twelve operatives who could summon him via wireless phone.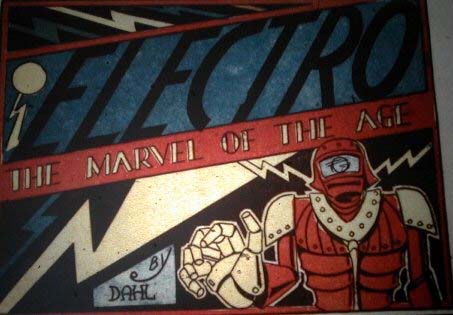 This character is in the following 8 stories which have been indexed by this website:

Marvel Mystery Comics

Marvel Mystery Handbook: 70th Anniversary Special (Nov. 2009)

The Marvels Project #3 (Dec. 2009)
(mentioned in text & seen in picture)

Suggested links for further research about this character and the character's religious affiliation:
- http://en.wikipedia.org/wiki/Electro_(comics)#Electro_.28Timely_Comics.29
- http://www.comicvine.com/professor-philo-zog/29-69250/
- http://comicbookdb.com/character.php?ID=32301
- http://www.internationalhero.co.uk/e/electroga.htm
- http://www.marvunapp.com/master/el.htm
- http://www.marvunapp.com/master/zfzol.htm
- http://www.comicboards.com/marvelguide/e.htm