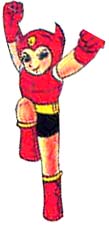 The Religious Affiliation of


Science Wonder Boy


Religion: N.A.

Name: Science Wonder Boy
Classification:

hero
Publisher(s): Fying Tiger Press
First Appearance: Science Fiction Series (1966): "Science Wonder Boy"
NOTE: This is our current best assessment of the first appearance of this character, but this has been flagged in our database as uncertain.
Creators: Dung Fong-yung
Super? (Has Super Powers/Special Abilities/Technology): Yes
Number of Appearances: 96
Nation: China
Gender: male
"Science Wonder Boy" is a boy robot character created by Chinese comic book creator Dung Fong-yung. The character is regarded as an homage to (or, perhaps less charitably, a copy of) Mitsuteru Yokoyama's classic character "Tetsujin 28."
The character apparently first appeared in the Chinese comic magazine Science Fiction Series which was published from 1966 to 1974. If the character appeared in this series monthly, then that would be about 96 appearances. But that is just a guess.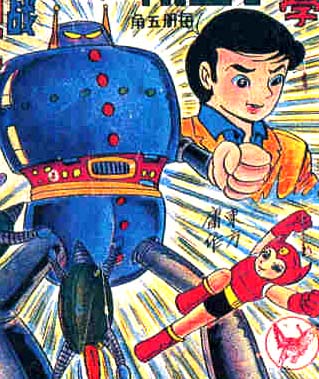 This character is in the following story which has been indexed by this website:

Science Fiction Series (1966): "Science Wonder Boy"
(lead character)

Suggested links for further research about this character and the character's religious affiliation:
- http://www.internationalhero.co.uk/s/sciencewondboy.htm
- http://en.wikipedia.org/wiki/List_of_manhua