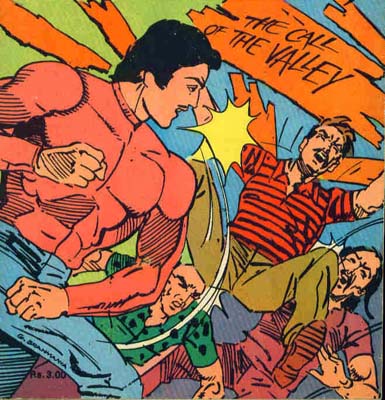 The Religious Affiliation of


Bahadur


Religion: Hindu

Name: Bahadur
Other Names: The Brave; Bahadur the Brave
Classification:

hero

based on a real person
Publisher(s): Bennet, Coleman & Co.
First Appearance: "Bahadur" strip in Indrajal Comics (1978)
Creators: Abid Surti
Super? (Has Super Powers/Special Abilities/Technology): Yes
Number of Appearances: 144
Nation: India
Gender: male
Bahadur was based on Indian cinema superstar Amitabh Bachchan. Published by Indrajal Comics, itself a subsidiary of the leading newspaper group, Times of India.


Suggested links for further research about this character and the character's religious affiliation:
- http://www.internationalhero.co.uk/b/bahadur.htm
- http://www.bahadur.in/about.htm
- http://en.wikipedia.org/wiki/Bahadur_(comics)
- http://en.wikipedia.org/wiki/Indrajal_Comics
- http://timesofindia.indiatimes.com/Review/The_Ghost_Still_Walks/articleshow/3089506.cms
- http://www.hindu.com/yw/2004/05/22/stories/2004052200020100.htm