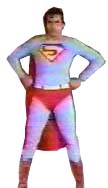 The Religious Affiliation of


Superman


Shekhar

Religion: Hindu

Name: Superman
Alter Ego: Shekhar
Other Names: The Indian Superman
Classification:

hero
Publisher(s): Fine Art Pictures
First Appearance: Superman (1987)
Creators: Sunil Priyadarshi, Naseem Saharanpuri, S.K.S. Sharma, B. Gupta
Super? (Has Super Powers/Special Abilities/Technology): Yes
Number of Appearances: 1
Nation: India
Gender: male
internationalhero.co.uk: "Played by Puneet Issar in the unauthorised Bollywood rip-off of the 1978 Superman movie (and lest anyone think I'm being too harsh, they even lift entire effects sequences from the original)." According to IMDB.com, this movie was released in English as The Indian Superman.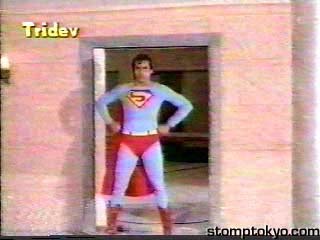 This character is in the following story which has been indexed by this website:

Superman (1987)
(lead character)

Suggested links for further research about this character and the character's religious affiliation:
- http://www.stomptokyo.com/movies/s/superman-indian.html
- http://www.internationalhero.co.uk/s/supermanindia.htm