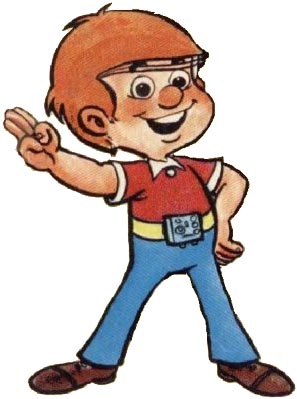 Mampato


Religion: not determined yet

Name: Mampato

Classification:

hero
Publisher(s): Cineanimadores; Dolmen Ediciones
First Appearance: Cucalon (Chilean comic strip); Mampato (Chilean comic book series)
Creators: Oscar Vega, Themo Lobos
Super? (Has Super Powers/Special Abilities/Technology): Yes
Number of Appearances: 23
Comic Book Appearances: 22
TV, Film Appearances: 1
Nation: Chile
Gender: male
One of Chile's most popular comic book characters. Has been featured in comics and a film adaptations: Ogu and Mampato in Rapa Nui, he first Chilean animated feature film.