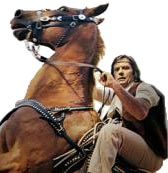 Hero of the Hinterland


Jeronimo Homem

Religion: not determined yet

Name: Hero of the Hinterland

Alter Ego: Jeronimo Homem

Other Names: Heroi do Sertao

Classification:

hero
Publisher(s): Rio Grafica
First Appearance: Jeronimo, o Heroi do Sertao #1 (July-Aug. 1957)
Creators: Moyses Weltman, Edmundo Rodrigueses
Super? (Has Super Powers/Special Abilities/Technology): Yes
Number of Appearances: 83
Comic Book Appearances: 67
TV, Film Appearances: 16
Nation: Brazil
Gender: male
Jerônimo Homem. His comic ran for 62 monthly issues and five specials. He was also turned into a radio series, and in 1972 TV Tupi made a television version.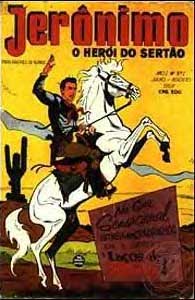 This character is in the following story which has been indexed by this website:

Jeronimo, o Heroi do Sertao #1 (July-Aug. 1957)
(lead character)

Suggested links for further research about this character:
- http://www.internationalhero.co.uk/j/jeronimo.htm
- http://www.superheroeslives.com/internationals/jeronimo_o_heroi_de_sertao_(1972).htm
- http://www.imdb.com/title/tt0209658/
- http://pt.wikipedia.org/wiki/Jer%C3%B4nimo_(telenovela)
- http://jornalggn.com.br/blog/luisnassif/jeronimo-o-heroi-do-sertao