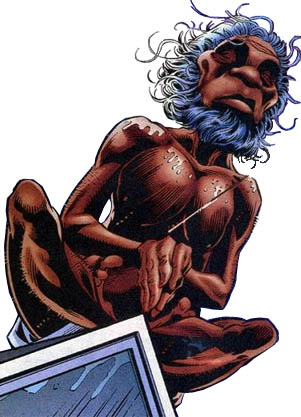 The Religious Affiliation of


Gateway


Religion: Australian Aboriginal religion

Name: Gateway
Classification:

hero
Publisher(s):

First Appearance: The Uncanny X-Men (vol. 1) #227 (Mar. 1988): "The Belly of the Beast!"
Creators: Chris Claremont, Marc Silvestri, Dan Green
Super? (Has Super Powers/Special Abilities/Technology): Yes
Number of Appearances: 74
Teams/Affiliations: The Reavers (ally); X-Men
Gender: male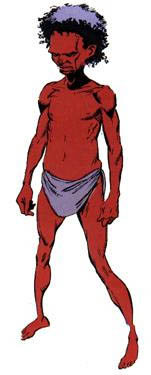 This character is in the following 16 stories which have been indexed by this website:

The All New Exiles Vs. X-Men #0 (Oct. 1995): "X-Over"

Generation X #1 (Nov. 1994): "Third Genesis"

Marvel Super-Heroes (vol. 2) #8 (Winter 1992): "Three Strikes, Yer Out!"
(cameo)

Prime (vol. 2) #2 (Nov. 1995): "Red Shift"

The Uncanny X-Men

Wolverine (vol. 2) #36 (Feb. 1991): "...It Tolls For Thee!"

X-Factor (vol. 1) #39 (Apr. 1989): "Ashes to Ashes"
(visual reference)

X-Men

X-Men: Legacy Annual #1 (Nov. 2009): "Devil at the Crossroads: Part 1 of 4"
(1-panel cameo)

X-Treme X-Men

Suggested links for further research about this character and the character's religious affiliation:
- http://www.adherents.com/lit/comics/Gateway.html
- http://www.comicvine.com/gateway/29-4646/
- http://www.marvunapp.com/master/gangaz.htm
- http://www.comicboards.com/marvelguide/g.htm
- http://www.marvunapp.com/master/rbrec.htm