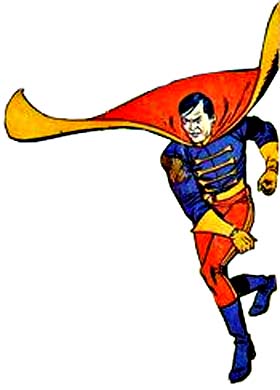 The Religious Affiliation of


Sonar


Bito Wladon

Religion: Modoran Orthodox

Name: Sonar
Alter Ego: Bito Wladon
Other Names: Professor Dunkirk
Classification:

villain
Publisher(s):

First Appearance: Green Lantern (vol. 2) #14 (July 1962): "The Man Who Conquered Sound!"
Creators: John Broome, Gil Kane, Joe Giella
Super? (Has Super Powers/Special Abilities/Technology): Yes
Number of Appearances: 51
Comic Book Appearances: 50
TV, Film Appearances: 1
Teams/Affiliations: Freedom of Power Treaty; Secret Society of Super Villains
Enemy of: Green Lantern
Nation: Modora
Gender: male
Tiny Balkan nation of Modora, with a population of 400. Bito Wladon's parents were deaf, which was a mark of Satan to the superstitious Modorans. By Modoran beliefs, they were not to be killed or hurt, they were to be shunned. The hearing son of deaf parents, Young Bito was a pariah as well. Bito grew to resent his parents and the outside world.
This character is in the following 6 stories which have been indexed by this website:

Elongated Man

Green Lantern

Suggested links for further research about this character and the character's religious affiliation:
- http://www.dcuguide.com/who.php?name=sonar
- http://www.dcuguide.com/chronology.php?name=sonar
- http://www.comicvine.com/sonar/29-6946/
- http://en.wikipedia.org/wiki/Sonar_(comics)
- http://www.imdb.com/title/tt0763461/
- https://www.comics.org/issue/29889/