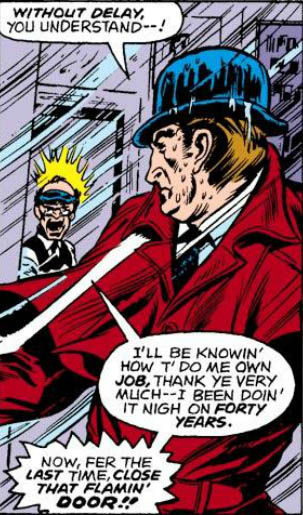 The Religious Affiliation of


Michael Flaherty


Religion: Catholic

Name: Michael Flaherty
Other Names: Mr. Flaherty; Flaherty
Classification:

supporting character
Publisher(s):

First Appearance: X-Men (vol. 1) #99 (June 1976): "Deathstar, Rising!"
Creators: Chris Claremont, Dave Cockrum, Frank Chiaramonte (as Frank Chiara)
Number of Appearances: 2
Enemy of: Black Tom Cassidy
Occupation: attorney
Client: Banshee
Nation: Ireland
Gender: male
Note: Banshee's personal lawyer; slain by Black Tom Cassidy
Flaherty was a solicitor (lawyer) working on behalf of a client: Sean Cassidy, a.k.a. Banshee of the X-Men.
Flaherty rushed to the post office in the village of Dal'Room, Ireland. Flaherty sent a letter from there, a letter meant as a warning to his client, Banshee.
After Flaherty mailed the letter, he was confronted by Banshee's cousin, Black Tom Cassidy. When Black Tom learned that it was too late for him to prevent Flaherty's warning from being sent to Banshee, Black Tom used his mutant powers to blast the lawyer with an energy bolt, killing him instantly.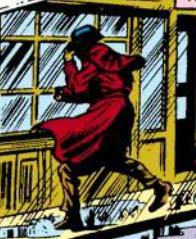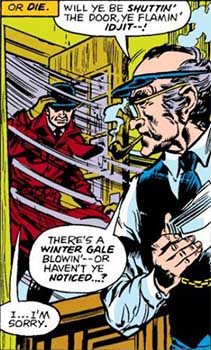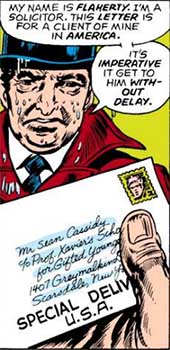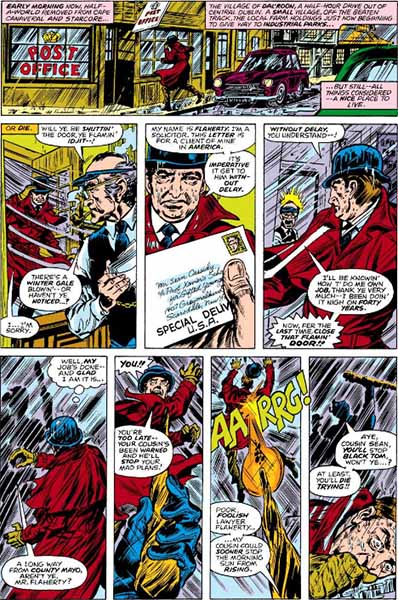 Suggested links for further research about this character and the character's religious affiliation:
- http://www.comicvine.com/flaherty/4005-88644/
- http://marvel.wikia.com/X-Men_Vol_1_99
- http://uncannyxmen.net/comics/issue/x-men-1st-series-99
- http://www.marvunapp.com/master/fjfn.htm
- http://www.comicvine.com/the-x-men-99-deathstar-rising/4000-16440/
- http://comicbookdb.com/issue.php?ID=3095
- https://www.comics.org/issue/29944/
- http://www.comiccollectorlive.com/LiveData/Issue.aspx?id=83e6216a-b127-42ef-a7c1-b3d59a108940