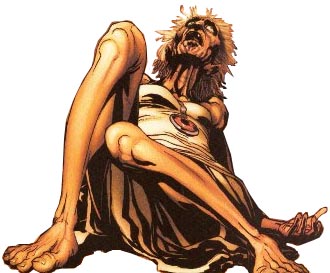 The Religious Affiliation of


Qwerty


Religion: prophetess

Name: Qwerty
Classification:

supporting character

clergy/religious leader
Publisher(s):

Number of Appearances: 1
Teams/Affiliations: Morlocks
Gender: female
Note: wrote book of prophecy; predicted all potential futures
When Qwerty saw M-Day coming... she stood up and wrote dozens of prophecies on the walls, dying while writing. Her friend Delphi... copied the prophecies into a book that influenced the Morlocks. Many of them devoted themselves to Qwerty, becoming cultish pacifists led by Delphi, while others... interpreted them more violently.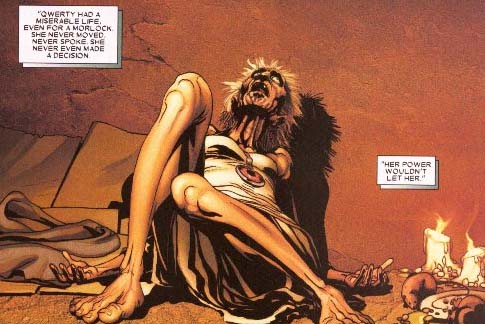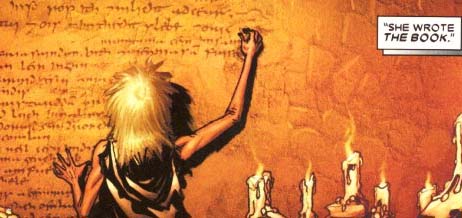 This character is in the following story which has been indexed by this website:

Uncanny X-Men (vol. 1) #490 (Nov. 2007): "The Extremists, Part Four"
(cameo)

Suggested links for further research about this character and the character's religious affiliation:
- http://www.marvunapp.com/Appendix4/qwertymorlocks.htm
- http://www.comicvine.com/qwerty/29-48197/
- http://www.marvunapp.com/master/qufqz.htm
- http://marvel.wikia.com/wiki/Qwerty