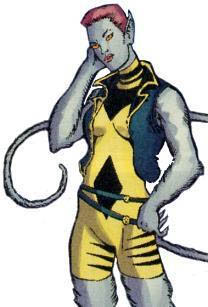 Thornn


Lucia Callasantos

Religion: mutant supremacist

Name: Thornn
Alter Ego: Lucia Callasantos
Publisher(s):

First Appearance: X-Force #6
Number of Appearances: 22
Teams/Affiliations: Morlocks; Brotherhood of Mutants; X-Corporation; X-Corps
Race: Hispanic
Gender: female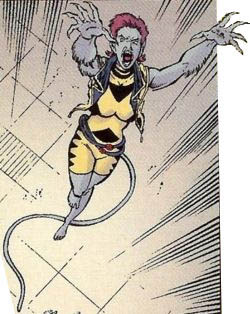 This character is in the following 2 stories which have been indexed by this website:

New X-Men (vol. 1) #133 (Dec. 2002): "Dust"

X-Force (vol. 1) #11 (June 1992): "Friendly Reminders"

Suggested links for further research about this character and the character's religious affiliation:
- http://www.marvel.com/universe/Thornn_(Lucia_Callasantos)
- http://www.mutanthigh.com/thornn.html
- http://www.comicvine.com/thornn/29-3192/
- http://en.wikipedia.org/wiki/Morlocks_(comics)
- http://www.marvunapp.com/master/thor.htm
- http://www.marvunapp.com/master/brot.htm
- http://www.marvunapp.com/master/x0xaxl.htm