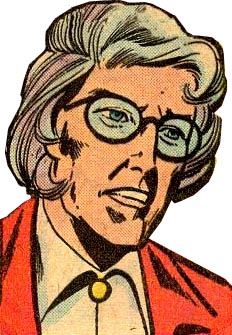 The Religious Affiliation of


Dr. Joanne Tumolo


Religion: born human, became one of the Cat People; Feminist

Name: Dr. Joanne Tumolo
Other Names: Dr. Jane Tumolo; Dr. Joanne Tumulo; Joanne Tulumo
Classification:

supporting character

scientist
Publisher(s):

First Appearance: The Cat #1 (Nov. 1972): "Beware the Claws of... the Cat!"
Creators: Roy Thomas, Linda Fite, Marie Severin, Wally Wood
Number of Appearances: 6
Employer: Malcolm Donalbain
Occupation: researcher, scientist, teacher
Worked for: The University of Chicago
Gender: female
As a University of Chicago professor, Dr. Joanne Tumulo developed "a series of chemical and radiological treatments which would make it possible for any woman to totally fulfill her physical and mental potential -- despite the handicaps society places upon her."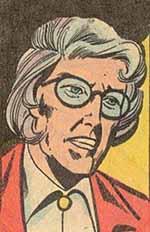 This character is in the following 5 stories which have been indexed by this website:

The Cat

Giant-Size Creatures #1 (July 1974): "Tigra the Were-Woman!"

Marvel Two-in-One (vol. 1) #19 (Sep. 1976): "Claws of the Cougar!"

Suggested links for further research about this character and the character's religious affiliation:
- http://www.comicvine.com/dr-joanne-tumolo/29-37196/
- http://marvel.wikia.com/Joanne_Tulumo_(Earth-616)
- http://www.comicboards.com/marvelguide/t2.html
- http://www.comicboards.com/marvelguide/c.htm
- http://www.comicvine.com/the-cat-beware-the-claws-of-the-cat/37-12644/
- http://www.marvunapp.com/master/tstv.htm
- http://www.marvunapp.com/master/cascaz.htm
- http://www.marvunapp.com/Appendix2/taburtigra.htm
- https://www.comics.org/issue/32339/
- http://en.wikipedia.org/wiki/Cat_People_(comics)