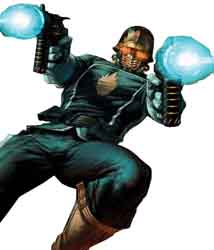 The Religious Affiliation of


Star-Lord


Peter Quill

Religion: religious

Name: Star-Lord
Alter Ego: Peter Quill
Other Names: The Starlord
Classification:

hero
Publisher(s):

First Appearance: Marvel Preview #4 (Jan. 1976): "Starlord First House: Earth!"
Creators: Steve Englehart, Steve Gan, Bob McLeod
Super? (Has Super Powers/Special Abilities/Technology): Yes
Number of Appearances: 80
Teams/Affiliations: Guardians of the Galaxy; Imperial Guard
Enemy of: Skreet, Kyras Shakati, Arak, Arion
Family/Relative: Jason of Sparta (father)
Gender: male
About to be incinerated by guards, Peter Quill was teleported away by an alien called The Master of The Sun (who resembled the Christian deity.) Quill was offered power, and immediately used it to destroy the aliens who so long ago killed his mother. The Master of Sun immediately reappeared, revealing that his vengeance was only an illusion.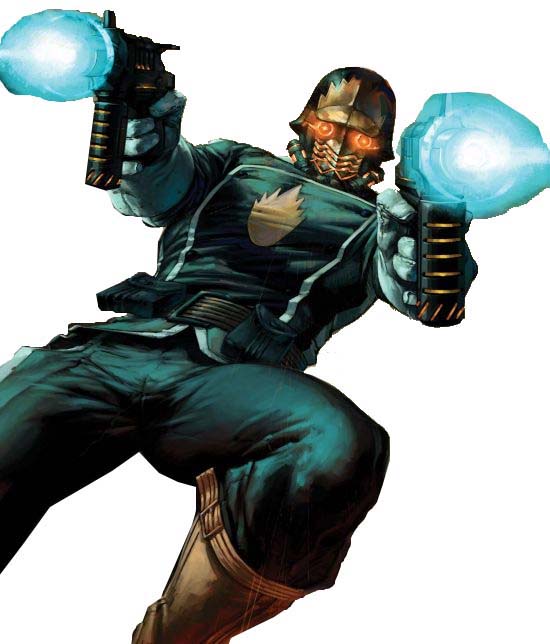 This character is in the following 13 stories which have been indexed by this website:

Annihilation Conquest: Prologue #1 (Aug. 2007)

Lego Marvel Super Heroes: Maximum Overload (2013)
(photo/picture/video)

Marvel Premiere #61 (Aug. 1981): "Planet Story"
(lead character)

Marvel Preview

Marvel Spotlight

Marvel Super Special #10 (Winter 1979): "World in a Bottle"
(lead character)

Spaceknights (vol. 2) #3 (Feb. 2013)

Suggested links for further research about this character and the character's religious affiliation:
- http://comicbookdb.com/character.php?ID=4836
- http://www.comicvine.com/starlord/29-10957/
- http://www.marvel.com/universe/Imperial_Guard
- http://www.marvunapp.com/master/starlstd.htm