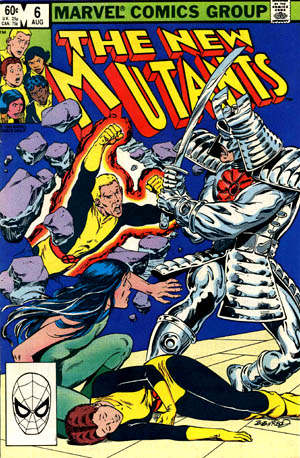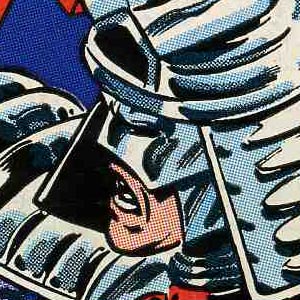 Cover Date: August 1983
Publisher: Marvel

Story 1:
Road Warriors!
Pages: 22

Credits (as printed)
Writer: Chris Claremont
Penciler: Sal Buscema
Finishers: A. Gil & J. Tartag [Armando Gil and John Tartag]
Letterer: Janice Chiang
Colorist: George Roussos
Editor: Louise Jones
Editor in Chief: Jim Shooter

Created by: Chris Claremont and Bob McLeod

Cover
Cover Price: 60¢
Cover Artist(s): Bob McLeod

Cover Blurb(s): [none]
Featured on Cover: Cannonball, Silver Samurai, Wolfsbane, Mirage (Danielle Moonstar) (Mirage is dressed in a green uniform similar to the one worn by Viper in the previous issue.)
Shown in Corner Box: Cannonball, Karma, Wolfsbane, Sunspot, Mirage (Danielle Moonstar)

Letter column: yes

Summary
The New Mutants storm into the apartment of Karma's San Francisco-based crimelord uncle, General Nguyen Ngoc Coy, and demand information about Viper, who abducted their teammate Danielle Moonstar in the previous issue. General Coy calls their bluff, however, as he realizes that they won't harm him. General Coy offers the team the information they want in exchange for a year of Karma's service in his criminal empire. Karma agrees. Meanwhile, the six expert motorcyclists of Team America make their way to an A.I.M (Advanced Idea Mechanics) fortress in Sonora, Mexico where Viper has instructed them to steal a crystal for her, in exchange for Danielle's life. Professor Xavier Team America telepathically. Team America succeeds in stealing the crystal, and the New Mutants succeed in finding Danielle and rescuing her from Viper and her chief bodyguard, the Silver Samurai, although these villains escape. During the rescue, Karma hears the mysterious and ominous voice of a powerful telepathic entity, apparently the same entity that attacked Professor Xavier telepathically earlier in the story. The New Mutants happiness after rescuing Danielle is short-lived, as Viper and the Silver Samurai remotely trigger an explosion that destroys the compound where the New Mutants are located.