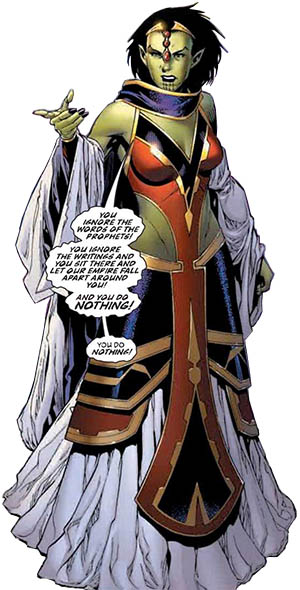 The Religious Affiliation of


Veranke


Religion: Skrull religion

Name: Veranke
Other Names: The Skrull Queen; Spider-Woman (impostor)
Classification:

villain
Publisher(s):

First Appearance: The New Avengers (vol. 1) #40 (June 2008)
Creators: Brian Michael Bendis, Jim Cheung, John Dell
Super? (Has Super Powers/Special Abilities/Technology): Yes
Number of Appearances: 8
Teams/Affiliations: The Avengers
Occupation: queen
Gender: female
While impersonating Spider-Woman, Veranke was a member of two incarnations of the Avengers super-hero team: the "New Avengers" formed after the events told in the "Avengers Disassembled" storyline and the "Mighty Avengers" organized by Tony Stark.
Veranke led the Skrull invasion of Earth. She was a threat to the entire population of the planet.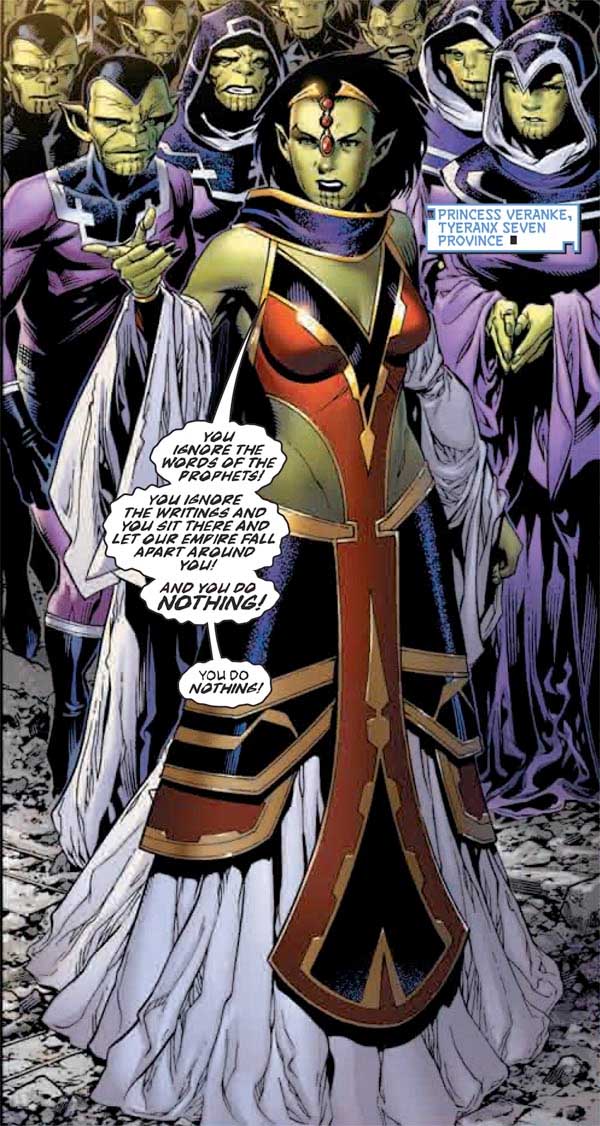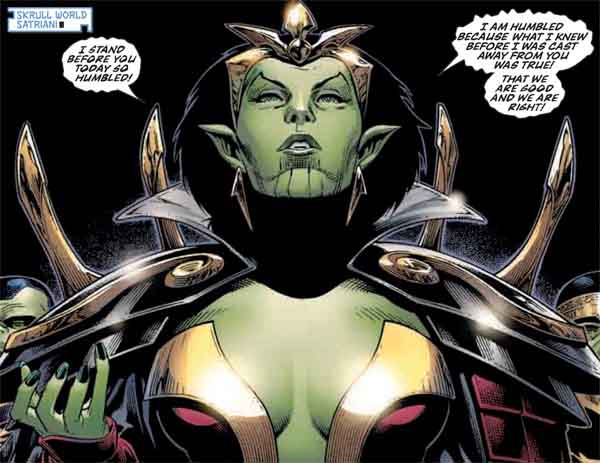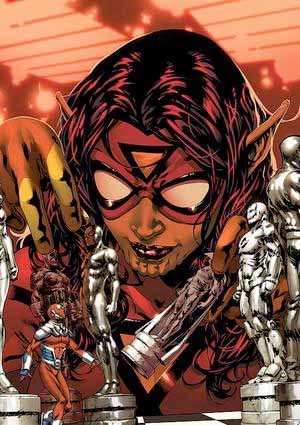 This character is in the following 26 stories which have been indexed by this website:

The Amazing Spider-Man

Civil War: Battle Damage Report #1 (Mar. 2007)

Dark Avengers #1 (Mar. 2009)
(mentioned)

Marvel Knights Spider-Man

Ms. Marvel (vol. 2) #14 (June 2007): "The Deal: Part 2"
(cameo)

The New Avengers

Secret Invasion: Dark Reign #1 (Feb. 2009)
(mentioned)

Secret Invasion: Runaways / Young Avengers #1 (Aug. 2008)
(cameo)

Spider-Woman (vol. 4) #1 (Nov. 2009): "Spider-Woman Agent of S.W.O.R.D."

The Thing (vol. 2) #8 (Aug. 2006): "Last Hand"

Thunderbolts (vol. 1) #125 (Dec. 2008)

Young Avengers

Suggested links for further research about this character and the character's religious affiliation:
- http://comicbookdb.com/character.php?ID=20245
- https://www.comics.org/issue/512089/
- http://comicbookdb.com/issue.php?ID=126206